Innovation
Get Two Years of One of the Great VPNs for 83 Percent Off
BufferedVPN is one of the internet's favorites.
A VPN isn't just good for checking out what's on Canadian Netflix and making doubly sure your boss isn't able to track the fact you've been looking at deals on socks for two hours (something I definitely do not do, if my boss is reading this). A VPN is a completely essential tool for online life that keeps you secure, anonymous, and safe online.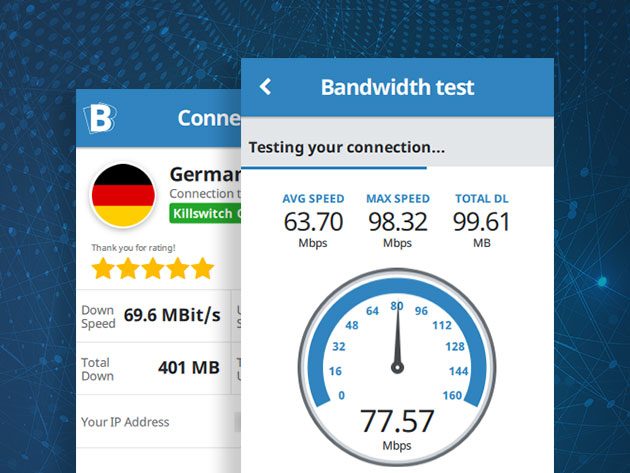 BufferedVPN is one of the greats. Time and time again you'll see it on lists of the best VPN providers out there. It's adding new servers every day, boasts lightning fast connection speeds, and maintains four-stay ratings from discerning tech websites like CNET and TechRadar.
Unlimited bandwidth and 256-bit Blowfish encryption and OpenVPN protocol will keep your connection steady, fast, and private, and the UI is a breeze to use as well. You can switch servers in an instant, and transport yourself pretty much anywhere in the world.
A 2-year subscription to BufferedVPN normally costs $300, but right now you can take 83 percent off and get unlimited access for 24 months for just $49.99. A steal.