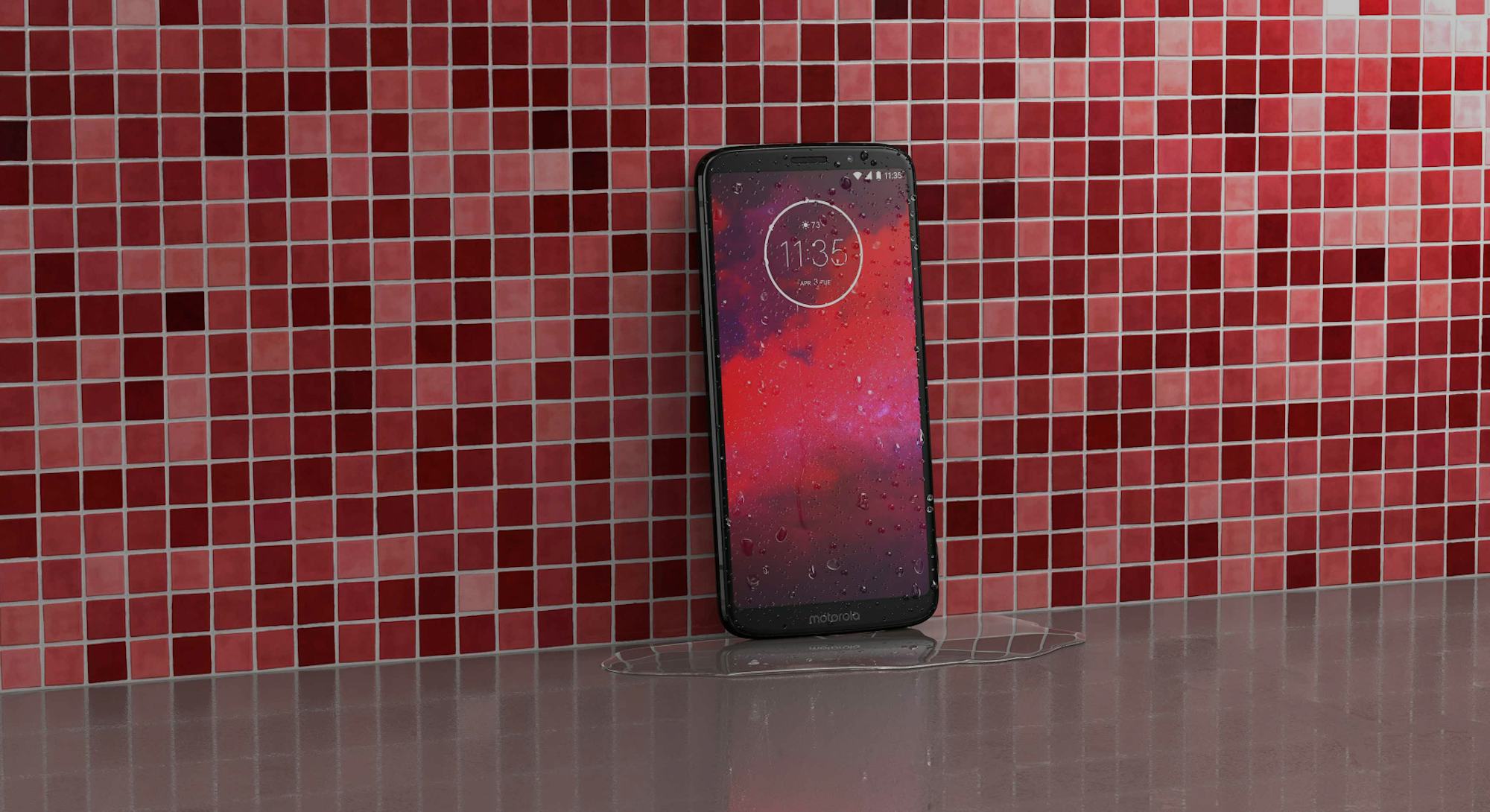 Innovation
I Used the Moto Z3 for a Week: It's the Modular Phone to Rule Them All
The modular add-ons keep this phone surprising.
Motorola
I've been a loyal iPhone user since losing my BlackBerry Torch 9800 in 2012. The last time I owned a Motorola phone, it was during the Razr's heyday when High School Musical was all my friends talked about. I was skeptical that the new Moto Z3 would bring the same functionality that I had grown used to with an iPhone. Would I be proved wrong? It took a week to find out.
What's apparent immediately though is that the Moto Z3 (available only for Verizon customers) comes with an eye-popping display, impressive performance, and the promise to be one of the first phones on the 5G network — all for less than $500. Less apparent is that it has mastered the art of modularity with a surprising 16 individual attachments that are sold separately.
Product: Moto Z3
Price: Starts at $480
Release Date: August 2
Perfect For: Verizon customers who want to host a party from the palm of their hand.
Sunday: The Unboxing and Getting Started
When I popped open the box for the first time I was greeted with Motorola's signature "Hello Moto" tagline, a USB-C fast charger, and a dongle to offset the lack of a headphone jack. Getting started was as simple as sliding the SIM card into slot at the top left edge of the device and tapping through the prompts that followed. But what surprised me the most was the 6-inch OLED display, which resembled a crystal clear pool of water that my finger might slip into at any moment.
The Z3 feels bulkier than an iPhone 6S, but adjusting to the fingerprint sensor is easy — it's conveniently placed on the right edge of the screen. The biggest exterior issue were the dual rear cameras that jut out further than I would want them to. This would result in the Z3 getting snagged on my pocket, which had me fumbling to keep it from falling.
Monday: The Gestures
Learning basic navigational gestures takes a few minutes, but pulling off some of the more complex ones is akin to finger tai chi. The Z3 replaces a physical home button with a virtual one at the bottom of the screen that gives haptic feedback when you interact with it. Swipe right to see your tabs, a quick tap to return to the home screen, and hold it down to summon the Google Assistant. That's the easy stuff.
Want to quickly turn on the flashlight? Make two karate chop motions. Snap a screenshot? Press three of your fingers to the screen. Quickly open the camera? Twist the Z3 like a screwdriver. I felt like I was playing Bop It.
Tuesday: Turning the Z3 Into a Portable Console
I play a plethora of iPhone games and I couldn't wait to try out the Moto Gamepad. This attachment will set you back $80 but takes gaming on your smartphone to the next level. Virtual D-Pads on a touch screen can act wonky if you aren't precise with your movements, but physical joysticks respond how you want when you want.
Browse the Moto Game Explorer for hundreds of free shoot 'em up, role-play, arcade, and puzzle games. But don't expect to be able to play big-name titles like Fortnite or Player Unknown Battlegrounds. The gamepad only works with games specifically developed to support the attachment.
Wednesday: From Screen to Polaroid
Instagram has eclipsed physical photographs, yet Polaroid pictures are staging a comeback and they're even turning high-tech. Polaroid Insta-Share Printer snaps to the back of the Z3 and turns photos on the screen into stickers that you can use to decorate your wall, notebook, or whatever your heart desires. It's a fun feature and the modular add-on looks great.
For $199, you get the printer and a starter pack of sticker paper. Once you run out another pack of 50 will cost around $20. But can you really put a price on snapping hilarious and embarrassing photos of your friends and sticking them on their fridge (or inside their cabinet doors, for them to find later?)
Thursday: No TV? No Problem. The Z3 Can Become a Projector
Whether you have a busted monitor or can't shell out the cash for a plasma TV, the Moto Insta-Share Projector has got your back. This $199 addition to the Z3 comes with its own adjustable stand so you can beam Netflix, YouTube, or a slide show you put together.
The mod can turn the phone's 6-inch display into a 70-inch big screen. Use it to set the mood at parties, project a show onto your wall when you don't feel like using your laptop, or better yet cast a video onto your ceiling before going to bed for maximum laziness. The display is bright — not quite enough to work in a room filled with daylight — and big. At 70 inches, it's proof that small packages can be deceiving.
To quote a review on the Motorola website: "The look on people's faces when you start projecting that youtube video on the wall is priceless."
Friday: Boost Your Speakers and Say Hi to Alexa
The Z3 frees Amazon's Alexa from being tethered to your echo and turns the voice assistant into a loud speaker you can carry around in your pocket. For $150, the Moto Smart Speaker with Amazon Alexa will let you shop, blast music, and chat with its signature A.I.
You still need an Amazon Music subscription if you want the power to use Alexa as a DJ. So if you're just looking for an upgrade to the Z3's audio capabilities, pick up the $60 Moto Stereo Speaker.
Saturday: Zoom-In Like Never Before
On its own, the Z3's camera provided me a 7x digital zoom, which is notably better than my iPhone 6S's 5x display zoom. But snapping on the Hasselblad True Zoom Mod almost doubles that, to a 10x optical zoom as well as a Xenon flash — turning your phone into a legit camera.
You can take the zoom up to 40x, but that'll begin to blur the image noticeably. This mod is fantastic for shooting in nature that you can't get that close to. My iPhone 6S always left me hanging in this department and carrying around a bulky camera isn't ideal. I had some trouble getting it to focus every now and then, but as a whole this is the perfect middle ground between an actual camera and a smartphone.
Will I Keep This In My Life? All that being said, I likely won't convert simply because I have locked myself into the Apple ecosystem.
But if you're looking for a way out of Apple's walled garden and its limitations, the Moto Z3 could be a great escape pod. Spending seven days with the Moto Z3 gave me a taste of the Android life and I'm hungry for more.