Uber Investors Reportedly Want to Ditch Self-Driving Unit as Losses Mount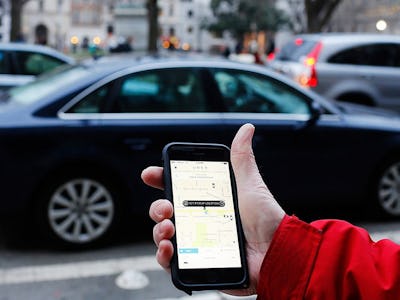 Flickr
Uber has a number of businesses in the works, from its quintessential ride-hailing app to Uber Eats to self-driving car project. Amid the company's transition to new leadership under Dara Khosrowshahi, it appears that some investors may be pushing the company to focus on the money-makers.
The suggestion to cut autonomous driving development at Uber was first reported Tuesday in the tech publication The Information. Investors have begun to urge the company to sell it or spin it off. Uber declined to comment to Inverse about the report.
Questions have been raised about the future of Uber's autonomous driving unit ever since a pedestrian was struck and killed during an autonomous driving test in Tempe, Arizona back in March. Last month, questions arose again after Quartz reported that the company laid off about a hundred autonomous vehicle operators. At the time, Uber told Inverse the company remained committed to developing safe self-driving technology.
While it's not surprising that developing autonomous vehicles is expensive, The Information reports that that single unit alone accounts for about 15 to 30 percent of the company's quarterly losses. Since it launched, Uber has spent some $2 billion trying to bring self driving cars to the roads.
It makes sense that investors are starting to question whether or not all that cash is worth it. It's widely expected Uber plans to go public soon, so it makes sense that investors are getting some cold feet about moonshots. Bringing the company public is usually how investors in private companies like Uber turn a profit, by taking advantage of that first opportunity to sell the shares they acquired privately on open markets.
The closer you get to your IPO, the more important it is to start showing profits, because anyone from idealistic transportation enthusiasts to cold-blooded short sellers can acquire ownership stakes in the company, and start having influence on what you can and can't do.
Uber also has some more reliable money makers that become more attractive if the company is indeed thinking about refocusing. UberEats was profitable in about a quarter of the 108 cities where it's rolled out as of last September, according to a New York Times report.
The company is also reportedly seeing impressive growth from its freight business, which The Information reports is set to deliver a revenue run rate of roughly $500 million within the next 12 months.