Gerda Taro: 3 Fascinating Books on the Life of the Anti-Fascist Heroine
She was the first female photojournalist to die in war.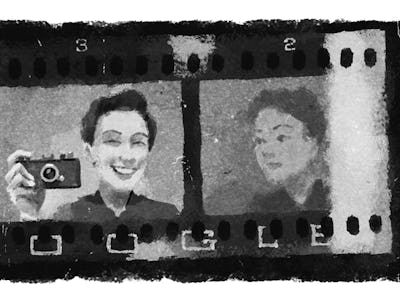 Google
Gerda Taro, also known as the "little red fox," was a renowned photojournalist known for her documentation of the Spanish Civil War. To honor the occasion of what would have been her 108th birthday, Google dedicated a Google Doodle to the pioneering photographer. But there's much more to Taro than can be captured in a photograph, and her story is documented in several riveting reads.
Born Gerta Pohorylle in Stuttgart, Germany in 1910, Taro was a photographer who moved to France not long after Hitler rose to power in Germany. Her career proved short — she died in 1937 at age 26 — but she used that time well, as she is now considered among the world's best war photographers for her uncanny ability to capture conflict. They say a picture is worth a thousand words, and Taro took countless pictures that helped illuminate the Spanish Civil War.
Taro's life is outlined in several books, but three recent reads about the inspirational photojournalist are particularly useful in understanding her work and life: Gerda Taro: Inventing Robert Capa by Jane Rogoyska; Gerda Taro by Irme Schaber; and Out of the Shadows: A Life of Gerda Taro by François Maspero.
Gerda Taro: Inventing Robert Capa
This particular book about Taro takes an especially close look at the professional and romantic relationship between Taro and Robert Capa (née André Friedmann), whom she met in Paris in 1934. Capa left Hungary for Paris as a result of his anti-fascist activism, and Taro had escaped Nazi Germany. After meeting, the two would go on to change their names to avoid anti-Semitism.
Many of Taro's photographs were erroneously credited to Capa. But when a suitcase full of photographs from the Spanish Civil War were discovered in 2007, historians realized that many of them were taken by Taro and photographer David Seymour (also known as "Chim") rather than just Capa, The Independent reported in 2013.
The book was published in 2007 and captures the timelessness of Taro's impressive body of work.
Out of the Shadows: A Life of Gerda Taro
Out of the Shadows: A Life of Gerda Taro is not just a collection of Taro's photographs, as fascinating as they are, but also offers a closer look at her life and pioneering photojournalist.