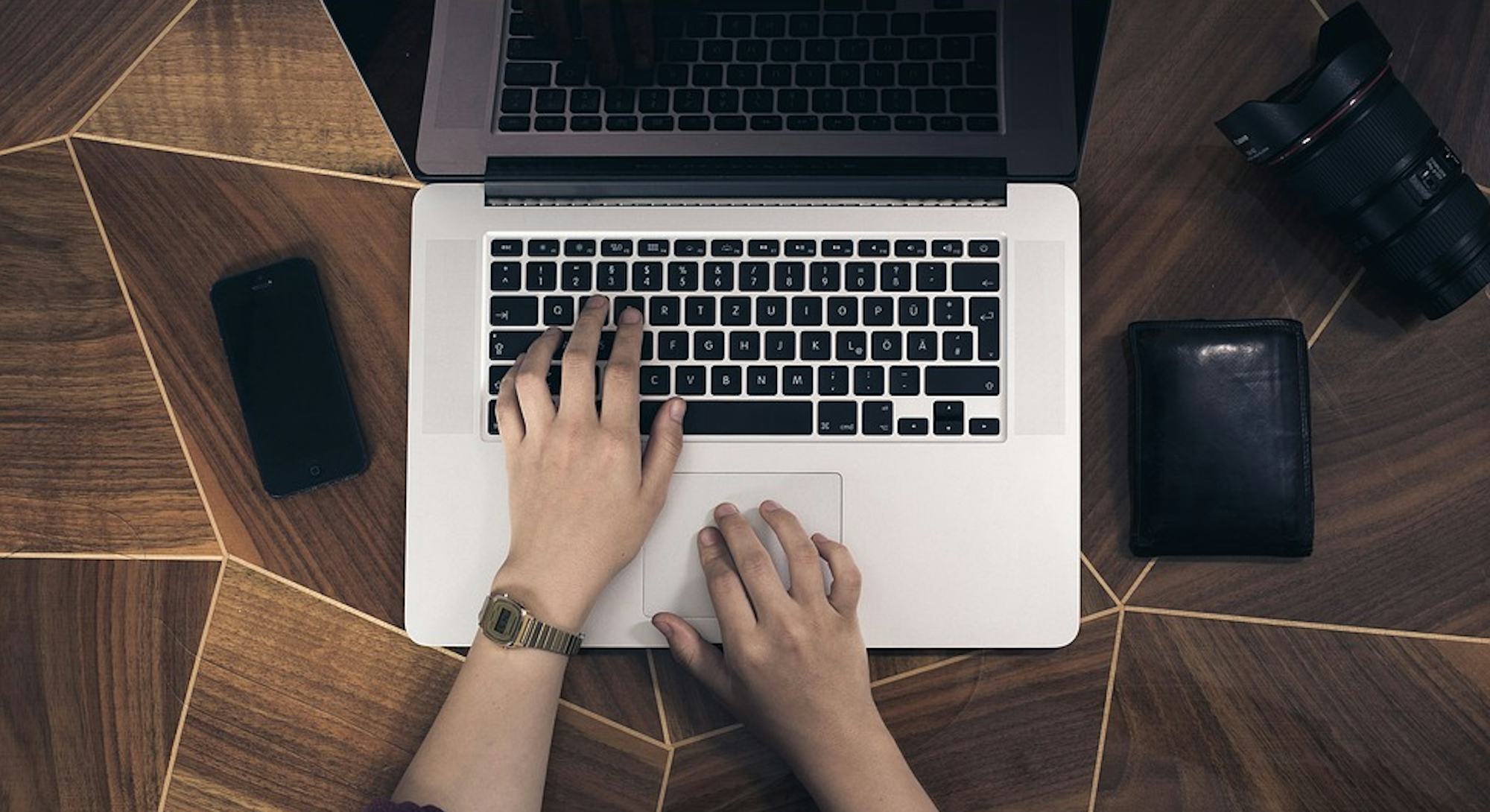 Science
A High School Senior Casually Reverse-Engineered eBay in a Hackathon
"She's remarkable. She's going to change the world, no doubt." 
Megan Cui
When Megan Cui, a rising senior at William Mason High School in Mason, Ohio entered her first coding competition, she had no idea she'd eventually create a better version of eBay or become a standout in the Midwest computer science scene. She just had a rare free weekend, unfettered by debate club, and her friend wanted to check out a thing called a hackathon.
"Basically the way I like to put it is that I got into technology in a really serendipitous combination of my dad being a software engineer, my friend needing someone to go with her, and having a random free weekend," Cui tells Inverse. "I realized over the course of that that I was good enough to code, and that made me want to help other people also get into technology."
Now, two years later, Cui has gone from hacker prodigy to coding impresario, a role that's largely gone unfulfilled in her small city of 30,000 people and across the Midwest. While coding schools are a dime a dozen on the tech-savvy coasts, middle America has lagged behind, even though many of its plugged-in teens have not.
"There's a really really big barrier to technology for people in the Midwest," Cui says. "Particularly for people of color in the Midwest and girls, it's really difficult to break out. I have a really really deep sense of community obligation because I was so lucky to get into technology."
In that first hackathon RevolutionUC, a hackathon hosted by the University of Cincinnati, she won best high school hack for a meme generator that could read people's facial expressions. At the next one, she built ReBay, reverse-engineering eBay's commerce model so that the seller dictates the maximum price of the negotiation, driving prices way down. "Bidding then goes downwards and makes shopping faster because people are more likely to want to make money than spend it (like eBay forces you to do)," ReBay's website reads.
ReBay also resulted in a database of information, lists of buyers, sellers and prices for items, from users from India to Belgium and took third prize out of 320 participants at the 2017 edition of a Cincinnati's Revolution UC.
But what's arguably Cui's greatest achievement to date is the groundwork she's laid for others like her — coding diamonds in the rough. At her high school, she founded Mason Hack Club and has raised $24,000 as the financial director of Hack Chicago, the Midwest's largest high school hackathon. As someone who took a long time to see herself as a coder, she knows that embracing your talents sometimes requires others to show you how.
Cui is used to living outside her own comfort zone, but doing so wasn't always easy. She's still very aware of how hard it can be to feel like an outsider. Cui, whose parents are Chinese, remembers the day her mother asked her to learn a traditional Chinese instrument called a hulusi. The wind instrument, which looks a bit like a gourd attached to a bamboo stick, seemed outlandish in her small Ohio suburb.
"I wasn't always proud to be Chinese, and there was this period from sixth to eighth grade where I remember really struggling with ethnicity," she recalls. Eventually, and at first reluctantly, she learned to master it the instrument, and, to her surprise, noticed that her peers were receptive to learning more about her interesting talents.
It's moments like she remembers when she tries to recruit new members to the Mason Hack Club or organizes large-scale coding events like CincyHacks or the recent Hack Chicago, which was attended by over 250 competitors. When it comes to the international coding scene, she's keenly aware that schools like hers are the outsiders compared to the tech cool kids in San Francisco or New York.
"She's going to change the world, no doubt."
To stay plugged into the global coding community, Cui has had to work a bit harder than most. She communicates with coders from all over the world via Slack, and organizes local events like Hackcamps over the summer, hoping to bring more and more people into the fold. It's a lot of work, but she's just paying it forward.
Cui is particularly grateful to her mentor Zach Latta, who founded Hack Club, a non-profit network of high school coding clubs and, at age 18, became one of the youngest members of Forbes's 30 under 30 in 2016. With Latta's help, Cui learned the skills she needed get the Mason Club off the ground, like how to organize hack events and get sponsors interested in technology.
"She's remarkable," Latta tells Inverse. "She's going to change the world, no doubt."
Somewhere, at another small town high school hack club, there's another young coder without a Zach Latta in their life. Solving this problem, says Cui, is her dream project.
"If I could use technology to solve one thing, I would want to be able to connect people who want to build cool stuff with people who have built cool stuff," she says. "While its exciting to start something new, its also difficult when you don't have people that can help you along the way. Especially if your community have never seen anything like it before."
In a sense, Cui has come of age through code. She sees computing not only as tool for real-world problem solving, but for a way for people to reach out, find common ground and communicate. Tackling that project is next up for her — after she's through with college applications in the fall.