Learn to Be a Hacker (No, Really) With This Pay-What-You-Want Course
The Certified White Hat Hacker Bundle is available at a fraction of its normal price.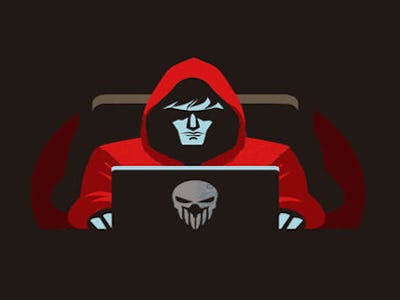 Stack Commerce
What do we think about when we think about hackers? For some, it's these disembodied boogeymen who cheat elections from far away. For others, it's folks who guess your Twitter password and make you post stuff about liking TV shows you don't like, or worse. For me, it's that dude from that awful movie The Core who loves hot pockets and wears ill-fitting sweatshirts. To each their own.
There's no question that hackers are getting more sophisticated by the day, but so are their crime-fighting counterparts, Commonly known as "White Hat Hacker." Like in Westworld! I love that, and now you too can join their ranks. These cybersecurity experts leverage a hacker's own tools against them, keeping networks—and the sensitive data they hold—safe. It's like karate, you know? You learn the tools so that you need never use them for evil.
The Certified White Hat Hacker Bundle will take you from zero to, uh, hacker, in no time. The course features more than 55 hours of training, and is completely up to date on everything you need to know about hacking in 2018, starting learning the ways of the noble hacker from scratch, hacking wifi networks for beginners, and so much more in this insane bundle of courses.
What's more, tech website Stack Commerce is running a Radiohead-style Pay What You Want model for the entire bundle right now. It should cost $1,140, but all you need to do is beat the average price people are paying, and you'll get the entire thing anyway! Because people are predictable, and nobody's getting paid enough, the average price right now is less than $14. So, you know, go get it immediately.