Ireland Is Divesting From Fossil Fuels, But Does It Matter?
Ireland is putting its money where its environmentalism is.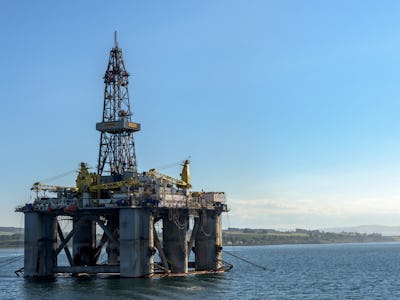 Flickr / Mustang Joe
Divest has been a hot term for environmentalists hoping to cool the planet. Divestment is the opposite of investment, making it the practice of getting rid of stocks, bonds, and funds. And on July 12, Ireland became the first country to vote for fossil fuel divestment in the name of avoiding catastrophic climate change.
The lower house of the Irish parliament passed the bill to divest from fossil fuel investments with all-party support, and the legislation is expected to pass through the upper house quickly, meaning the law could go into effect this year. It's a progressive leap for a nation under the Paris agreement, but whether its effects will stem the growth of the European fossil fuel industry is ambiguous.
Where Does Ireland Fit in the Divestment Movement?
The monetary brunt of fossil fuel divestments is massive. Since 2017, over $5 trillion worth of assets have been sold. But before federal governments got involved, the push for divestment began on college campuses like the University of Glasgow, which became the first European university to divest from fossil fuels.
The US movement started small, with Stanford University being the first major institution to commit to divestment. Meanwhile, as academic organizations pushed for their parent universities to divest, other sectors like the World Council of Churches announced they would cease investment in fossil fuels. Even New York City pledged to divest.
Divestment pulls funding from fossil fuel companies that harvest oil, natural gas, coal, and peat, which in turn removes the social license to operate that sponsorships grant those companies. It's not an immediate process; in Ireland's case, the investments are expected to be pulled over the course of five years.
Will Ireland's Vote to Divest Actually Make a Difference?
Critics of divestment argue that investors should remain influential in fossil fuel companies to persuade them to pursue energy alternatives; otherwise, those same companies could seek other willing investors elsewhere. The Irish parliament member who introduced the bill said himself that the move sent a "clear message," but it may not do much to lessen the country's carbon footprint.
Some proponents argue that, even though fossil fuel companies can find other investors, the pool becomes smaller and more expensive. But a more pertinent issue may be that Ireland imports almost 90 percent of its own power. An underground power cable connects Great Britain and Ireland's power grids, and another grid is in the process of connecting Ireland to France.
So, Ireland is almost entirely reliant on other countries that don't have the same divestment priorities for its power. But it's not all bad news. Without the influx of capital from the Irish treasury, fossil fuel companies previously relying on their funding won't be able to harvest any product. And other European nations are making strides toward renewable sources: France is powered by largely nuclear energy plants.
The move to divest had everything to do with Ireland's financial power, and less so to do with its actual energy usage. But divestment as an economic tool is a start to upholding the international commitment to avoid climate devastation.