Become a Google Analytics Master in Just Two Days
The ultimate bundle for learning this vital tool is 95% off today.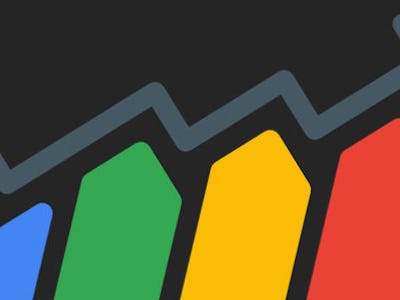 Stack Commerce
Proficiency in Google Analytics is one of the most vital, all-encompassing skills someone can hope to attain, but we're not here to talk about proficiency, we're here to talk about becoming an expert.
The Google Analytics certification is more than just a bullet point on your resume; this credential tells employers you're a data-driven guru capable of mining solid, helpful insights from any page with the web's premier analytics tool. It's an important endorsement for everyone from marketing higher-ups to people who keep a twitter feed open while they work all day.
Designed for complete beginners, this Google Analytics Certification course will prepare you to ace the free exam with as little as two days of dedicated study, setting you up with a powerful bargaining chip for your next interview, while also just keeping you in the loop on one of the most powerful and widely-used tools on the internet today.
With the course bundle, you'll have lifetime access to dozens of lectures and content, HD video lessons, and 150 exam-level practice questions to make sure you're ready to take on the Google Analytics assessment. As a bonus, you can dive into three strategies to reduce study time by 50 percent or more from a bustling community out of the more than 300,000 people who've already taken this course.
Normally $199.99, Stack Commerce is running a wild sale today where you can slash ninety five percent off the asking price, and take home the pathway to Analytics enlightenment for just $9.99.