JOB HACKS | Randy Engler, CEO of Proprly 
Want to found a cleaning company? Start by cleaning 40 homes.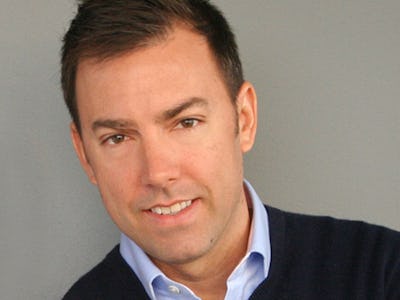 Careers rarely go according to plan. In Job Hacks, we shake down experts for the insights they cultivated on the way to the top of their fields.
Name: Randy Engler
Original Hometown: Philadelphia
Job: CEO of Proprly, a cleaning and hospitality service for Airbnb hosts and homeowners.
How did you get your start?
I started in the technology world back in 1999, with a company called half.com. The year after we launched, it was bought by eBay, but that started my Internet tech career. My wife and I were living in Manhattan the last five years. We were renting a place in the West Village on Airbnb. We realized that our normal support system — cleaners; friends who might be around to drop a key off — was starting to break. The nature of Airbnb is that a lot of bookings are last-minute. Normal cleaners might not be around. I saw an opportunity to provide a service that was on demand — cleaning, stocking the fridge, property management, helping provide their guests with an amazing experience.
Was there a bit of a learning curve going from a tech background to the hospitality industry? Is there anything you'd do differently in retrospect?
We deal with a lot of tech anyway on our platform. A lot of that I'm already familiar with and comfortable with. But there's a lot of logistics involved. We're not just selling software. We're dealing with people, humans, complex logistics with keys, homes with different locks. As an entrepreneur, there are always situations you can't predict. Looking back, I wouldn't have done it as a sole founder. I would have brought on a co-founder. A startup is hard enough. We operate almost like the concierge desk to a great hotel. I've experienced great hotel service before, but it was more thinking, "How would I want to be treated, how would I want to experience things?" What I've found is that in Airbnb, everyone's idea of cleaning is different. We want to standardize that.
What skills do you think you need to launch a successful startup?
Perseverance. In any startup, as the CEO, you have to get up every day and figure out how you'll keep growing and moving forward despite setbacks. Founders need to be absolutely tenacious in their drive. There's no downtime. And you've really got to believe in what you're doing. It takes you through hard times.
And what skills make someone a good CEO?
You need to know the details, the dirty details of what you do. I cleaned the first 40 homes for our clients, just so I could understand details of my business. It helps you understand the economics. I don't believe you can just sit behind a computer and write code all day. Also, fundamentally how people treat their employees and people that work for them is important. I've always believed that if you treat employees well, you'll get a better product.