'Borderlands 3' Might Be Coming Even Sooner Than You Think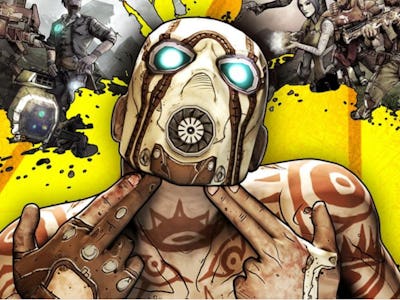 Gearbox Software
There ain't no rest for the wicked — especially for cherished franchises like Borderlands. A recent interview with Take-Two Interactive CEO Strauss Zelnick has sparked speculation that Borderlands 3 will be released on the heels of Red Dead Redemption 2.
Zelnick confirmed that the company will announce a "frontline title" in 2018, in an interview with GameIndustry.biz. The phrase is intentionally vague PR talk that could mean anything from a totally new series to another entry in one of Take-Two's many franchises, but it's a safe bet to assume that Zelnick is talking about Borderlands 3.
We know that Gearbox has been working on the game for some time now. CEO Randy Pitchford tweeted out an open call for developers to join the Borderlands 3 team back in 2015.
Pitchford also confirmed in 2016 that another Borderlands title would be the studio's next game following Battleborn, which made the disastrous marketing mistake of comparing itself to Overwatch and suffered a slow, excruciating decline.
Whatever title Gearbox releases next needs to be something with a guaranteed return. It's confirmed that new games for Brothers In Arms, Duke Nukem, and Borderlands are all in development. Out of these three, Borderlands is the most likely to move copies. Brothers In Arms is a great, but niche, franchise while Duke Nukem has been a tough IP to turn around because of its long, sexist history.
That leaves Borderlands, a much beloved series that has enjoyed a wide appeal for its deft mixture of progressive representation and fart jokes. Borderlands has steadily grown out of its first-person shooter roots by branching out into spin-off games, comics, novels, and even a film adaptation, but it's been several years since fans got a mainline title to play.
Borderlands 3 was a no show at E3 2018, but expect to see an announcement about it soon assuming 2K really plans to release the rumored game in 2019.