The Emmys Noms Are Out. Let's Break 'Em Down.
Hope you're happy, 'Game of Thrones' fans.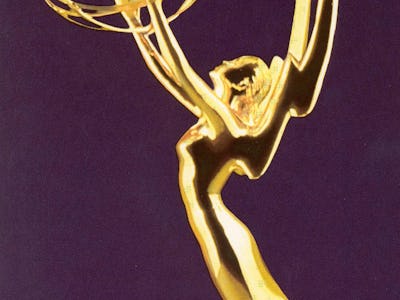 The 2015 Emmy Nominations are out, and while there are some very welcome developments (Tatiana Maslany at last!), there are some that are on par with last year's bewildering Best Drama win for the thoroughly mediocre The Affair. Here's a round up of the good, the bad, and the WTF:
1. In the Good category: Orange is the New Black has been changed from "comedy" to "drama," showing that the Emmy people finally actually watched the show. Kudos, fellas!
2. In the Good category Tatiana Maslany at last.
3. In the WTF category: Game of Thrones received a staggering 24 nominations. Whatever your opinion is of GoT, the quality of the show — cinematography, detail, acting, sheer scope — is like nothing else on TV. However, in the acting category, the only noms were Peter Dinklage and Lena Headley, who are sound choices … and Emilia Clarke. Nothing against Emilia, but Daenerys is a one-note character with the range of a teaspoon, and never have her deficiencies been more apparent than in Season 5. Literally any other actress on Game of Thrones displayed more range. That ill-fated Wildling mother in Hardhome evoked more emotion in her five-minute arc than Daenerys had all season. Kit Harington isn't necessarily Emmy-worthy either, but he has grown into the part nicely and even converted some of his haters to the Jon Snow cause. Nominating from the good-but-not-great pool and picking Daenerys rather than Jon? Not cool. Media outlets are even using pictures of Jon:
4. In the Good category: David Oyelowo — spellbinding in Selma yet famously snubbed by the Oscars — snagged a nom, for Nightingale.
5. In the WTF category: the snub to Charlie Hunnam, Sons of Anarchy, FTW.
Passionate capslock aside, this is a serious snub. Thought it's often typical for a show to receive love in its last season, that wasn't an option here: Sons Of Anarchy ended with an overwrought, plodding final season that seemed to parody its early adrenaline-fueled Hamlet homage. However, though the show itself certainly didn't deserve recognition, Hunnam's performance was nothing short of a revelation, oscillating between stone-cold tough and heartbreaking. Plus, he's the best natural crier in Hollywood, and it was his last chance to be recognized. See TV Line's Breakdown of his most stunning scene and why he deserved a nom for more.
6. In the neutral category: People are considering it a shocker that the Starz show Outlander was not nominated for anything:
The show itself had an uneven plot that meandered too much, relied too much on the shock value of gore, and was often an entirely different show from episode to episode. Plus, it's in its freshman year and will have plenty of chances for more. However, its true that the three lead actors — Sam Heughan, Tobias Menzies, and Caitriona Balfe — were all Emmy-worthy. Especially if Daenerys is their competition, that's bullshit. Next time, guys.
The ceremony will be on September 20th, hosted by Andy Samberg. Expect a self-deprecating wisecrack about how 7 Days In Hell, in a total non-shocker, wasn't nominated.