'Pokemon GO': New Update Will Include Friends, Trading Pokemon, and More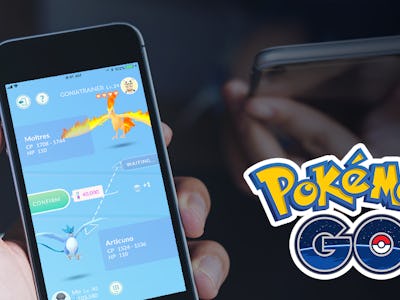 Niantic
A slew of new, and much desired, features that will reward players for making new friends will make their way to Pokémon GO trainers' phones within the week.
Niantic, developer of Pokémon GO, posted on its site Monday about the upcoming update to the game. Trainers can now create a friends list with other players. From the list, players can now send each other items, earn various bonuses, and for the first time, trade Pokémon. Pokémon GO trainers can also team up with friends to take part in Raid or fight in a Gym battle, which will increase the Friendship Level for both players that unlock additional bonuses.
To be friends with another trainer, Pokémon GO players will have to exchange Trainer Codes. Similar to how friends lists work on other Nintendo systems, these codes are unique to each player, and when a code is entered a request will then be sent. Once on the list, trainers can send gifts they receive from Pokéstop to their friends who will receive the item plus a postcard of where it's from.
Along with participating in a Raid or Gym Battle with each other, trainers can also increase their Friendship Level by trading Pokémon. As long as both players have a Trainer Level of 10 or higher, Pokémon can be traded by using Stardust and earning extra candy in the process. The better friends two players are, the less Stardust is needed for trades and the higher attack bonus their Pokémons will receive when fighting in Raid or Gym Battles. For the rare or shiny Pokémon trades, trainers will need to complete a Special Trade, which is only allowed once per day with friends that have a high Friendship level and will take a lot of Stardust to complete.
The new Pokémon GO update will go into effect later this week.
This past week, trainers had a chance to get plenty of Larvitars out in the wild during the June's Pokémon GO Community Day.