The Ultimate Coding Bootcamp Is 93% Off Today
Code Avengers Pro offers everything you need to know at one seriously low price.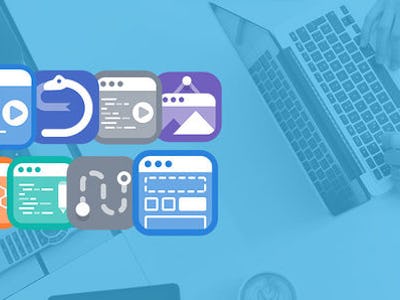 Stack Commerce
Coding can feel like a desperately intimidating line of work, but it's not all The Social Network-style drinking games and 11-hour workdays. If anything, it's becoming less of a niche area of extreme expertise, and more increasingly a marketable core skill. Whether you're extremely online™ or just checking your email twice a day, a basic handle on coding can make all the difference in how you understand – and interact with – your technology.
But how to even get started? Well, for one: Ditch the four-year universities and pricey bootcamps. Code Avengers (cool name!) has reprogrammed the learning process and built an intuitive platform for you to get savvy with today's essential coding languages. Whether you're looking to build responsive websites or groundbreaking apps and games, this collection of courses from Code Avengers will smooth out the learning curve and get you building your own projects with guided, hands-on training.
A subscription to Code Avengers gets you unlimited access to eight courses for the most essential coding languages, as well as more than 500 lessons and hundreds more guided projects and quizzes. You'll dive into versatile Python programming and learning how to understand and implement its practical applications, build apps and games on your computer and JavaScript, and even learn how to design and create your own beautiful websites and apps from scratch
A Lifetime subscription to Code Avengers is normally $1,200 (seriously!) But Inverse readers can grab it at an insane 93 percent discount and take home the entire bundle for just $79.99 right now. Code Avengers is also offering its one-year subscription for just $39.99, and three years for $59.99.