Elon Musk's Twitter Rant Gets Support from Stan Lee
Maybe Stan can make a comic about Elon?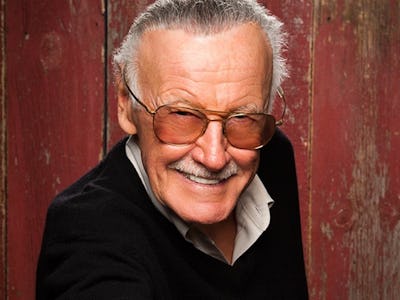 This past Wednesday, Tesla CEO Elon Musk began ranting about the media and shows no sign of stopping. He's had many detractors, but also a number of supporters of his criticism of the current state of journalism including the biggest name in the comic book industry.
Stan Lee tweeted his support for Musk's Twitter barrage on the media on Saturday. Lee specifically calls out The Hollywood Reporter in his tweet, and said the outlet is "fake news."
"I agree with @elonmusk that the media should be held accountable to tell the truth," he tweeted. "Many reporters are honost(sic) but Fake news outlets like Hollywood Reporter should not be spreading lies. Go Elon!"
Lee's focus on The Hollywood Reporter stems from a report the entertainment news outlet did back in April. It cited the 95-year-old comic book legend as a victim of elder abuse committed by his inner circle including friends, business partners, and his only daughter. After that story was published, a video of Lee condemning the article written about the alleged abuse was posted. In the video, he said the details of the story were false and stated he would pursue legal action.
For the creator of the Fantastic Four and Spider-Man, 2018 has not been the best of years. In recent months, he sued both his former business manager and a company he co-founded, Pow! Entertainment. In the case against the company he helped start in 2001, his lawsuit claims the company attempted to steal his identity and he's seeking $1 billion in damages.
As for Musk, he has not slowed down in his social media battle against the media. He tweeted that he would create a site to rate a news outlet's credibility, which he wanted to call Pravda.com, but since that domain is owned by Ukraine, he will go with Pravduh.com instead.