Take Back Control of Your Internet Privacy for 97 Percent Off
VPNs are vital, and now's a great chance to get an amazing deal on one.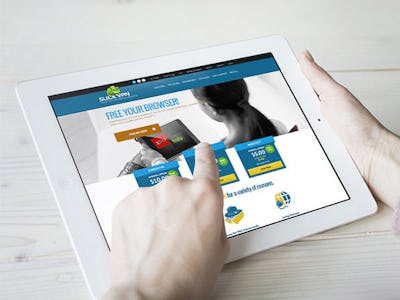 Simply put: You need a VPN (that means Virtual Private Network.) A VPN is more essential than ever for your online security, and it can protect you from cybercrime, viruses, and just plain being tracked and detected while you stock up on $150 Frasier boxsets on eBay.
So, get a VPN service. SlickVPN CORE provides a secure connection, total online privacy, reliable protection of your personal data, and continuous open access to your favorite content. Whether you're at home, in the office, or in a public area, SlickVPN CORE guarantees that your connection will be hidden, encrypted and free from restriction.
SlickVPN CORE is perfect for the frequent traveler, the ex-pat, and the coffee shop regular alike. Meaning, if you're constantly on-the-go, it's time you get the Internet protection and freedom you deserve. Turn SlickVPN on when you're using a public hotspot (like at the airport) and you won't have to worry about hackers getting ahold of your social security or credit card number. Turn SlickVPN while traveling outside of the US and you'll still be able to stream the big game from kickoff to the last pass.
SlickVPN can do it all: it utilizes bank-level or better encryption so you remain anonymous online, bypasses geolocation locks so you can access your favorite sites anywhere, delivers ultra-fast connection speeds, and, of course, secures your data when you're using a public connection.
That's not even the best part: right now, Inverse readers can get a LIFETIME subscription to this essential tool for just $29. It's regular price? $1,000. That's right, a cool grand. Don't sleep on this amazing deal and take back control of your internet privacy today.