iOS 11.4 Public Beta 6 Update: How to Install the Pre-Release Software
Apple's next software update is almost here.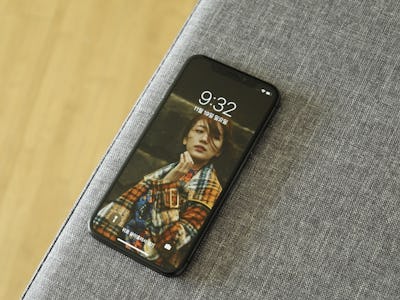 Flickr / TheBetterDay
iOS 11.4 is almost here. Apple's next software update for iPhone, iPad and iPod touch is currently in the beta process, but a public program has given users outside of its developer team a sneak peek at what the company is working on.
Apple released the sixth beta to both its developer and public beta programs on Thursday, just four days after its fifth beta hit testing channels. Unlike the last release that weighed in at over two gigabytes, the sixth beta is around 50 megabytes, suggesting a small number of changes ahead of release.
Why Is iOS 11.4 in Beta?
Apple has given out pre-release versions of its iPhone operating system since the early days of the platform, but it's only in recent years that the company has expanded these releases from approved developers to anyone that wants to sign up. These beta versions are useful for app makers to understand why their app may behave differently after an update, enabling them to prepare by releasing bug fixes. For the general public, the beta versions are a chance to try out new features at the possible expense of stability.
Note that the beta versions of iOS are not expected to offer the same level of stability as the full release versions. Your phone may encounter serious bugs, and by participating in the program it is assumed users will report bugs to Apple using the purple "Feedback" icon on the home screen. If you depend on your phone on a daily basis and you have no urgent need to run the beat software, it is advisable to wait until the final version launches.
With that in mind, here's what you get if you download.
iOS 11.4 Features and Key Changes
The update to iOS 11, which launched last fall as the initial version on the iPhone 8, 8 Plus and X, may well be the last before Apple unveils iOS 12 at its annual Worldwide Developers Conference on June 4. The update introduces a few small but welcome changes to the operating system. These include:
AirPlay 2 with reduced audio cutout, support for multi-room setups with HomeKit, and support for Siri.
Messages in iCloud, which means a single set of messages synced across all signed-in devices.
HomePod pairing to enable stereo sound, if you own two of the $349 smart speakers.
Calendar support for the HomePod is also expected, based on an altered graphic in the beta user interface.
iOS 11.4 Public Beta 6: How to Download
The most important thing to do before downloading is to back up. Use iTunes to create what's called an "archived backup": connect the device to your PC or Mac, open up iTunes and click the phone's icon. Under backups choose "this computer," then "encrypt iPhone backup." Apply the changes. Then go to iTunes' preference panel, open "Devices," then right-click the most recent backup and choose "archive." Save it somewhere safe.
Then follow the below:
Go to Apple's beta website on your device and sign in.
Go to the iOS tab, scroll down and touch "enroll your device."
Touch the button to download the iOS profile and confirm the prompt.
Visit "Settings," then "General," then "Software Update."
Connect to Wi-fi and a charger if you haven't already.
Download and install the beta.