R.I.P. Nintendo President Satoru Iwata
A programmer and gamer who rejuvenated a sleeping giant.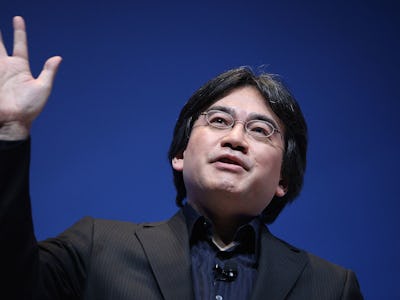 Satoru Iwata, the president of Nintendo, has died at the age of 55 after suffering from cancer. Iwata was more than a faceless suit in charge of a billion-dollar gaming company. He was a fan, a gamer himself, who made sure to keep his finger on the pulse of those who admired his product.
Iwata was the first president of Nintendo who wasn't a member of the Yamauchi Family. The company had just three presidents before Iwata's run, in a history that stretches back to 1889, when Nintendo was founded as a playing-card company. Iwata's forte was gaming. He emerged from the programming field to take Nintendo's reins in 2002, revitalizing a video game giant that was getting its ass kicked by PlayStation and X-Box. On his watch, the company launched the Nintendo DS and the Wii, a one-two punch that set up Nintendo for more than a decade.
Iwata was, by all accounts, also a good dude. Always attuned to gamers, always evolving with fan tastes, Iwata made transparency the company's modi operandi. He produced Iwata Asks, a glimpse inside the programming side of Nintendo, and he was active on Twitter to the end. He even took his fatal cancer diagnosis with aplomb, changing his Twitter avatar to a gaunt, cartoonish version of himself.
Nintendo headquarters in Kyoto is mourning Iwata's death by flying its flag at half-mast. Iwata was a game-changing gamer who just so happened to have the foresight and intelligence to run one of the world's biggest tech companies. The industry will never be the same.