TenX: Cryptocurrency Soars in Value After Bithumb Exchange Adds Support
The exchange added five coins in total.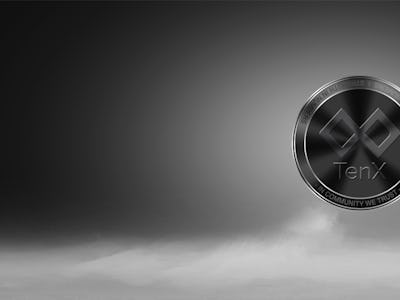 TenX
TenX is booming. The 108th-largest cryptocurrency soared up on Wednesday, as news emerged that the token would join major South Korean exchange Bithumb. The exchange also revealed to followers on Twitter plans to add WAX, Power of Ledger, Loopring, and Gifto.
TemX jumped in value by over 45 percent, from $1.20 to $1.75 in the space of seven hours, before resting at a price of $1.40. The total market cap currency rests at $153 million. The cryptocurrency is aimed at using the blockchain to power multiple virtual currencies. Users receive a debit card that they can use around the world with peace of mind, with zero percent conversion fees and an app used to manage sending and receiving funds. Similar to the ill-fated LitePay card for Litecoin, the TenX card is aimed at bridging the gap between cryptocurrency and the real world.
Bithumb is a big name to support TenX. Bloomberg claims it is one of the most heavily-trafficked cryptocurrency exchanges in the world, and it ranks seventh in terms of 24-hour trading volume according to data from CoinMarketCap on May 3. It's not the first time the exchange has triggered a surge in price — last month, OmiseGo jumped nearly 20 percent after Bithumb announced support, while Tron's TRX token moved from three cents to five cents just after support was announced.
Bithumb's other additions also received a boost. Loopring, which offers a protocol based on Ethereum for smart contracts, jumped 14 percent in the wake of the news. Gaming-focused token Wax jumped 17 percent after the announcement. Gift exchange protocol Gifto surged 14 percent after the reveal, while energy trading token Power Ledger saw an 8 percent increase in price.
TenX has big plans for the future. The company is planning to launch the COMIT protocol soon, an abbreviation for "Cryptographically secure Off-chain Multi-asset Instant Transaction," that will allow other blockchains like Bitcoin and Ethereum to interact with each other over a shared protocol.
The future looks big for "altcoins," but they'll need something special to challenge Bitcoin's 37.3 percent share of the market.