Win Mother's Day With a $40 Bouquet for Just $20
Teleflora is offering one hell of a deal.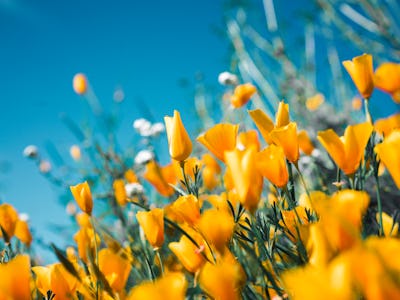 Unsplash / Sergey Shmidt
With Mother's Day around the corner, people across the country are scrambling to figure out a good gift for the woman who raised them. Yes, an Urban Outfitters scarf is too lazy (and she'll hate it). No, she doesn't want a dollar store candle that smells like industrial cleaner (we have some better-smelling options if that's your thing, anyway).
One can't-miss gift idea for this cursed, dreaded day is flowers. Flowers rule. They're pretty, they smell like nature, and the expectations that they'll last forever (or for more than, say, two weeks) is utterly laughable. There are no weird social contracts entered into with flowers, unlike when mom feels obligated to flop that one ugly blanket you got her four years ago over the couch whenever you visit. They make mom happy, they stick around for a bit, they die. Easy.
Teleflora makes the whole process even easier. You don't even have to figure out which flowers go with which other flowers, they'll tell you! Teleflora offers beautiful, hand-arranged bouquets by professionals who know what they're doing. On top of that, every order is fulfilled by local florists and will arrive at your mom's door already in a nice vase. The whole thing will take maybe 30 seconds of her time, by the end of which you'll have become the GOLDEN CHILD.
For a limited time, Teleflora is offering Inverse readers $40 site credit for just $20, so you can splurge on mom without breaking the bank. Head here to redeem this wild deal, and enjoy all that sweet, sweet Mother's Day Karma.