The Cash-Back App Dosh Raises $44 Million: Here's How It Works
The app with a funny name is about to get a lot bigger.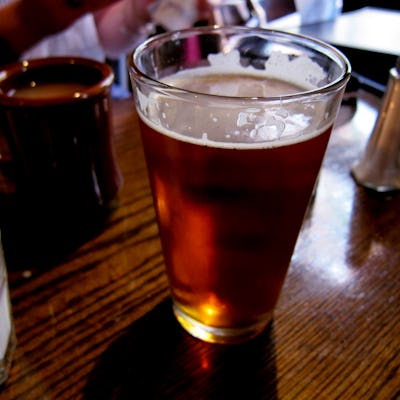 Flickr / robnguyen01
The big news in the FinTech world on Thursday was all about Dosh, the app with a funny name born in Texas that announced it had finished a $44 million Series A investment round.
That money will see it "accelerate product innovation and technical capabilities," declares, which means all things Dosh are about to grow in scale.
It's only been around a year, so it's fine if you don't know a single thing about Dosh. Here's how it works: You can receive cash-back rewards after you spend money at merchants that partner with it. What sorts of merchants are on Dosh? There are loads of bars and restaurants that partner with the app — appropriate for its Austin, Texas home. At a glance, Dosh offers around 5 percent cash back at most watering holes and eateries. And of course, the folks over at r/beermoney — the subreddit with the motto, "you shouldn't expect to make a living, but it's possible to make extra cash on the side for your habits/needs" — are fans of Dosh.
Besides bars and restaurants, there bigger operations, like sunglasses purveyor Ray-Ban, or home store Bed Bath & Beyond, which offer 6 percent and 7.5 percent cash-back respectively. Other big-name merchants include Sam's Club, Forever 21, Cost Plus World Market, Mattress Firm, Papa John's, U.S. Polo Assn., Chili's, and Payless ShoeSource. Dosh is also pushing its reward system for booking nights at hotel chains with which its partnering.
The nuts and bolts: Once you download the app, connect a debit or credit card and use it at a partnering merchant. Once a user accrues a $25 cash-back balance — one can't just withdraw anytime, which is slightly annoying — they are presented with the option to donate the money a charity on the app, or put it right into their bank account.
Who's backing Dosh? PayPal and Goodwater Capital (a group of consumer tech investors) believe in how Dosh works enough to invest, as well as unnamed institutional investors.
Does Dosh result in increased customer loyalty? Well, the company touted this data from an eCommerce director at Walmart/Sam's Club: "Dosh subscribers become sustained, repeat customers faster. Those customers are visiting 29 percent more often and spending 60 percent more per visit after 60 days when compared to non-Dosh subscribers."
What are other cash-back apps? As you might've guessed, Dosh has competition in the market. Namely, there's Swagbucks, which offers a slightly similar service: It will either reward you for spending at its partner merchants with a gift card to Walmart or PayPal or Amazon, or offer cash-back at more than 1,500 retailers. College students could do worse than signing up for Pocket Points, which doesn't offer students cash rewards for spending, but for merely not looking at their phone during class. The app tracks how long students don't touch their phone, and they rack up points redeemable at Pizza Hut, Insomnia Cookies, Buffalo Wild Wings, Panera Bread, and more. It's a built-in student loyalty program for restaurants, and may result in a free side or chicken wings or breadstick for students.
What are other cash-back apps you love? Email me your story at nick@inverse.com.
If you missed the debut five-part Strategy series, "Making Money Without Thinking About It," check it out in-full below: