Keep Everything You Own Safe With This Amazing Cloud Storage Deal
Upload even your biggest files to pCloud.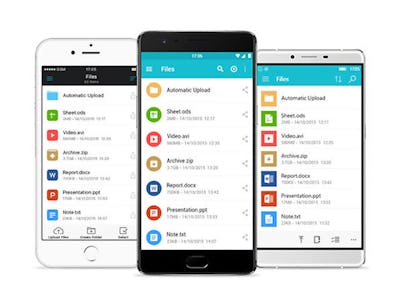 Stack Commerce
The Cloud is good for a few things: dumb dad jokes about not knowing what the cloud is, for example. Another thing it's great for is working as a virtual back-up, keeping your data safe and secure on your terms, without it eating up your valuable physical hard drive space. A reliable and extensive cloud storage solution is essential for pretty much anyone who owns a computer, so don't let this ridiculous deal on a subscription to one of the best out there pass you by.
pCloud is a "supremely secure web storage space" (try saying that ten times real fast) that's capable of holding anything you throw at it. Movies, photos, sensitive documents, you name it. You can easily keep track of everything you've uploaded on any of your devices, and with a 256-bit TLS/SSL connection, you know it'll all be safe.
pCloud, in addition to being a great one-stop shop for locking your data down, can also pull off some neat tricks. You can auto-upload pictures you take with your phone, for one. pCloud can also sync and back up your data from sites like Dropbox, Facebook, Instagram, and more. You'll never have to root around for long-forgotten folders you put your 2015 bank statements in ever again.
A one-year subscription to pCloud, which gives you 2TB of storage (!!!) normally runs a cool $95.88. But, for a limited time, Inverse readers can click right here and get it for just $29.99. That's 68 percent off. That's a lot.