What Exactly Does Google's Commuter App RideWith Do?
Will the Uber-killer thrive in Israel?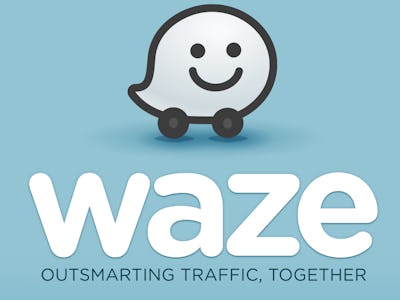 Waze
Google-owned traffic-mapping app Waze launched its first spin-off app Monday, and it could change the way you carpool forever. Available now in the Google Play store, but only useful in Israel, RideWith uses Waze's mapping software (the code that updates traffic in Google Maps) to introduce riders with people who take similar routes on their morning commutes. Given it's function and it's cooperate overlords, the app could arrive soon on the West Coast, which contains eight of the top ten cities for carpooling in America.
Here's an abbreviated rundown of how Waze/Google's app currently works:
Riders put their name out along with a "maximum value" they're willing to pay for a lift. Fares should be cheap — as little as 13 shekels, or $3.46. That includes Waze's service fee.
Drivers choose if they think it's worth their time to pick a rider up.
The driver picks up the rider at an agreed-upon spot and takes that rider somewhere in Tel Aviv, Ra'anana, or Herzliya, the cities currently participating in the pilot program.
The driver continues on his/her merry way and either picks up one more person or doesn't. The app limits the number of pickups to two daily in order to circumvent the sorts of livery regulations that affect companies like Uber and Lyft. This also means that the driver will presumably proceed to his/her actual job.