Spotify and Hulu Combine Forces to Offer a Really Cheap Deal
How to grab the two apps for $12.99.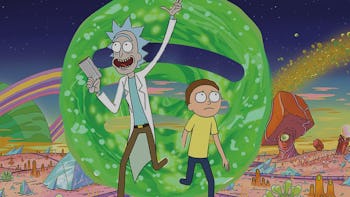 Capitalizing on the success of a student package that combined Spotify and Hulu for a discounted price, the two companies are now offering a combo deal to everyone in the U.S., for just $12.99 a month.
The deal will initially only be offered to Spotify Premium subscribers in the U.S., and it will include a three month offer of Hulu's Limited Commercials plan for 99 cents before transitioning into the $12.99 bundle price. Purchased individually, Spotify and Hulu total about $18 a month.
The bundle will be available to everyone starting this summer, Hulu announced Wednesday.
"Based on the outstanding performance of the Spotify and Hulu student package, it's clear that consumers love to combine their music and television experiences together," said Tim Connolly, SVP, Head of Distribution and Partnerships at Hulu said in a statement.
What Spotify and Hulu might love, on the other hand, is the chance to combine their cultural clout to offer a music and TV bundle that can compete with upcoming Apple and Amazon TV and music ventures. Apple is launching a TV initiative with a slate of new original shows likely next year, and rumor has it they will be available with Apple Music or with iOS. Amazon also offers Prime members Prime Music, and Music Unlimited, a subscription service of tens of millions of songs. With Amazon dropping lot of money into Amazon Studios recently — and we mean a lot, like a quarter-billion dollars on the rights to a Lord of the Ringstelevision series, for example — it can't hurt for services like Hulu to incentivize new subscribers.
Hulu and Spotify aren't combining platforms in any way; each will remain as separate apps, but users who get Spotify Premium will then be able to acquire a Hulu account, and will be billed for the bundle via Spotify. You can check out the Spotify Hulu bundle here.