Poop Train That "Smells Like Dead Bodies" Is Terrorizing Alabama Town
"God help us if it gets hot and this material is still out here."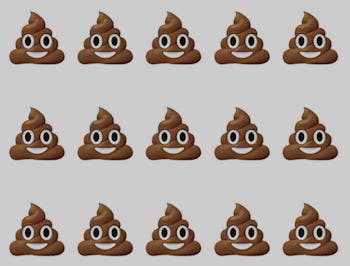 Residents of Parrish, Alabama are currently hosting 10 million pounds of poop stranded in a rural rail yard. The biowaste is contained inside a dozen train cars that were left stranded in Parrish two months ago, causing the entire town to smell like dead bodies. And if that's not bad enough, it's not even the local residents' poop.
For the past year, waste management facilities in New York and New Jersey have been shipping biowaste by the tons to Big Sky Environmental, a private landfill in Adamsville, Alabama. However, in January, the town of West Jefferson filed an injunction against the landfill company to keep the poop from being stored in the town's rail yard. As a result, the poop train had to reroute its course and all that New Yorker excrement now sits idle in Parrish, where there are more relaxed zoning laws.
"It greatly reduces the quality of life," Parrish Mayor Heather Hall told CNN. "You can't sit out on your porch. Kids can't go outside and play, and God help us if it gets hot and this material is still out here." The temperature in Parrish is expected to reach 82 degrees Fahrenheit on Friday, which means the smell is about to get even more pungent.
With warmer climate looming, Hall says she is doing everything in her power to get the poop train out of Parrish as soon as possible. Last week, Hall met with Alabama Governor Kay Ivey and other state lawmakers to air these grievances, but nothing has changed. "They're trying to work behind the scenes to get us a little bit of help, but we've been told that for weeks, and there's still no solution," Hall said.
In the meantime, Big Sky has not returned her phone calls for weeks. Hall claims the company said the stockpiled poop would only be in town for a week, but that was two months ago. Both the Environmental Protection Agency and the Alabama Department of Environmental Management say the material isn't dangerous, but Hall argues that 10 million pounds of poop laying around can't be good for people's health, either.
"If you have asthma or COPD or breathing problems, what is that going to do to you?" Hall asked. "[The rail yard] is probably less than 50 yards away from homes. What happens if flies get into someone's house? Is that not a public health issue?"