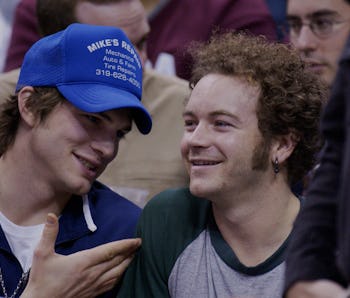 Entertainment
Streaming Forecast: 'The Ranch'
Those '70s Boys Ride Again
Streaming Forecast is an ongoing franchise that focuses on upcoming Netflix production. The goal of these pieces is to find out what is know about the new show, and speculate like hell. This is our first installation on the Netflix original series The Ranch.
Well, well, the Kutch is back in the kut. In 2016, Netflix will premiere a new show starring the serial investor and his fellow That '70s Show alum Danny Masterson (who is easily confused with the *Pete & Pete guy) about two brothers making a go of a new business. It's about a ranch, a ranch that Kutcher's brother, played by Masterson, is running in Colorado. Kutcher's character is coming off a semi-pro football career, which isn't really a thing — at least in this country — and needs to get back on the right track and undoubtedly find himself along the way. Can these brothers have it all?!! I can't believe we have to wait until 2016 to find out.
Speculation Time…
During the course of That '70s Show, weed was smoked in accordance with the times — the basement smoke-athons became a kind of ongoing montage that many of the episodes revolved around. In 2015, when I think of Colorado, I think of it as a state that represents a new breed of the Wild Wild West: Now that pot is legal the mile-high state has cashed out in a huge way. And that means there are a lot of sort of ruffian nouveau riche types trotting around the state and spending dough. Surely Masterson and Kutchdaddy have some sort of recreational ranch situation going on. Is pot a part of that?
There's also reason to suspect it might not be. The show's producers, Two and a Half Men veterans Don Reo and Jim Patterson, have historically preferred to depict an America that seems to be at least a decade older than what's currently going on — this is the sort of thing that plays well on CBS. Will Jim and Donny get blazed for The Ranch?
Pre-emptive 'The Ranch' Review Tweet: