Get 97 Percent Off the Ultimate Coding Class Bundle
The "Complete 2018 Learn to Code Bundle" is all you need to get started.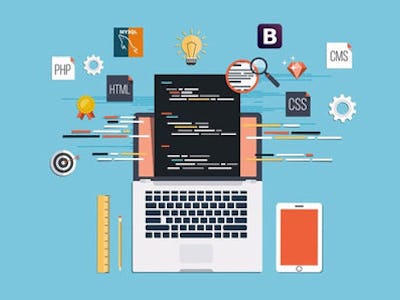 Stack Commerce
Coding can feel like a desperately intimidating line of work, but it's not all The Social Network-style drinking games and 11-hour workdays. If anything, it's becoming less of a niche area of extreme expertise, and more increasingly a marketable core skill. Whether you're extremely online™ or just checking your email twice a day, a basic handle on coding can make all the difference in how you understand – and interact with – your technology.
Which is why people at all levels of tech know-how should sign up for the "Complete 2018 Learn to Code Bundle," which is, as of Tuesday, 97 percent off and offers one of the most comprehensive and easy-to-follow courses in modern coding around.
Designed for beginners through to advanced masters of coding wizardry, the "Complete 2018 Learn to Code Bundle" is a guide to all things Java 8 and Java 9, Python, PHP, and more. It's completely up-to-date and available for a fraction of its normal price. There's no reason not to get on this great deal.
The bundle comes with lectures, activities, and hundreds of hours of content led by experts in everything from website creation to games to Android apps. This is also a lifetime-access deal, meaning you can learn and grow your skillset at your own pace, regardless of your schedule.
Usually $1356.95 (!), the "Complete 2018 Learn to Code Bundle" is being made available to Inverse readers at an insane 97 percent discount for a short time. You can get the entire thing right now for just $34.99. Honestly, it'd be silly not to.