Playboy Joins #DeleteFacebook Movement by Deleting Its Account
Another iconic brand joins the digital protest.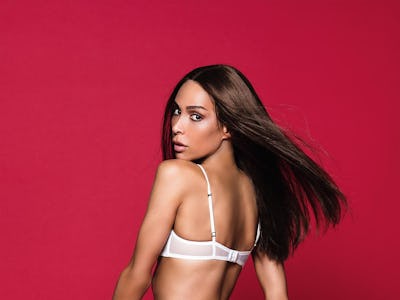 Twitter/Playboy
The #DeleteFacebook movement's momentum continues to gain steam.
The latest member of the Facebook deactivation wave is none other than Playboy magazine, which announced it's shutting down its men's publication's official Facebook account. The move comes on the heels of several notable figures doing the same, including Elon Musk and WhatsApp co-founder Brian Acton, opting out of the social network.
While the pages of Playboy's international enterprises remain active, the main Playboy page was not at the time of this writing. The symbolic gesture isn't just to protest Facebook's Cambridge Analytica data breach scandal; it's also a way for the iconic brand to voice its dismay for Facebook's sexual content censorship. Given Playboy's explicit brand of images and content, it's no surprise its pages have a hard time complying with Facebook's straight-laced rules.
"While that has challenged our business objectives and the ability to reach our audience in an authentic way, the recent news about Facebook's alleged mismanagement of users' data has solidified our decision to suspend our activity on the platform at this time," Playboy Enterprises said in a statement. "There are more than 25 million fans who engage with Playboy via our various Facebook pages, and we do not want to be complicit in exposing them to the reported practices."
The company hasn't revealed plans for its flagship Facebook page or specified whether it plans to reactivate it at some point. However, Playboy did stress the fact that the deactivation is part of a bigger mission in an attempt to get Facebook to change its policies.
"Playboy has always stood for personal freedom and the celebration of sex," Playboy's statement said. "Today we take another step in that ongoing fight."