The Three Best-Paid Languages Show a Trade-Off in Demand and Value
These three languages are in-demand.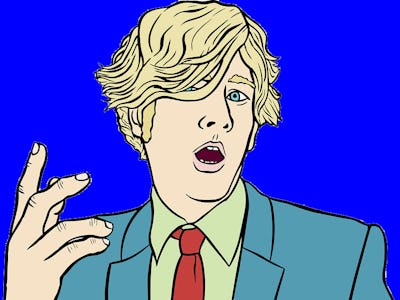 Pixaby
Looking for a change of job? You could significantly boost your earnings by learning a new language. But while Spanish, Chinese, and Polish are tops in terms of employer demand, these aren't necessarily the same ones that attract the highest salaries. New research from Adzuna, a search engine for job postings, lifts the lid on the languages that translate to higher pay checks.
"Not only does knowing a second language make resumes stand out with potential employers but this can drive an increase in salary," says Lily Valentin of Adzuna. "Companies today serve a global community and want to hire versatile employees who can speak other languages and can reflect cultural expectations."
Adzuna used its own "ValueMyResume" tool that analyzes a resume and assesses potential earnings based on job listings. The analysis shows a trade-off between demand and value: Spanish is the most in-demand language, for example, but it's also the most widely-spoken after English so it has a lower salary boost than others. If you know a language used in a powerful economy or one that's involved in business innovation and you'll likely be paid more, the study confirms.
Top of the list in terms of earnings potential was German, which has an average salary of $109,000 a year. This is despite the fact that the language only ranks fifth in languages with the highest demand, and ranks seventh for most-spoken languages in the country after English. The United States has a strong history with German, as widespread immigration led to the development of dialects like Texas German, and it's the most-commonly spoken language other than English or Spanish in 16 states. As one of the three languages used in day-to-day workings of the European Union, as well as holding official language status in six countries, there's a strong case for getting to grips.
Second on the list is Japanese, with an average salary of $95,000. While it's the sixth most in-demand language, Japanese doesn't even make the top 10 list of most-spoken non-English languages. Around 125 million speak the language worldwide. Those looking to make the most of their skills will find themselves in particularly high demand in Illinois.
The third language with the highest potential is French and French Creole, with an average salary close to Japanese at $92,000. These rank fourth in terms of demand, and third in terms of non-English languages spoken in the country. French is a key international language with official status in 29 countries, as well as numerous international organizations including the United Nations.
Of course, it's not a sure-fire way to get a top-dollar job — Valentin notes that "other skills need to match up too" — but the site's analysis of millions of job ads provides unique insight into what employers are after. With apps like Duolingo and WaitChatter making learning new words easier than ever, now is a great time to boost your skillset.