How a Colorado Town Is Leading the Charge to Ban Assault Weapons
Without action from Congress, the city of Boulder is going its own way.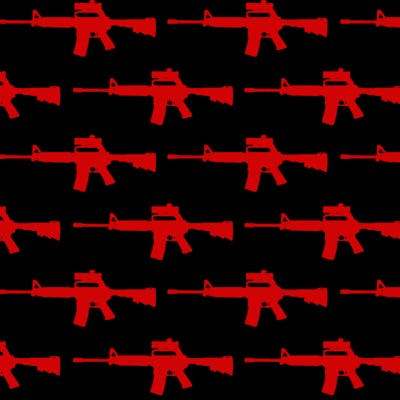 Six minutes.
That's how long it took alleged shooter Nikolas Cruz to kill 17 people at Marjory Stoneman Douglas High School, using a semi-automatic weapon he purchased legally at a gun store. Though there's been at least 1,607 mass shootings since Sandy Hook back in 2012, gun shops like the one near Marjory Stoneman Douglas are ubiquitous across America.
Jill Adler Grano, a councilwoman in Boulder, Colorado, knows this all too well.
"There's a gun shop only one block away from our public high school where my son will be going shortly," she tells Inverse, "and they sell high capacity magazine and assault weapons at that gun shop."
That store might not have semi-automatics readily available much longer. Grano is spearheading an initiative to ban assault rifles, high capacity magazines, and bump stocks in Boulder. While Congress has remained in a state of inertia on enacting tougher gun legislation, municipalities like Grano's are increasingly taking the lead on legislating gun policy — and it just might work.
It Takes a City
Grano says her decision to pursue the ban came after Boulder's city attorney suggested they follow in Denver's footsteps; Colorado's capital has actually had a ban on assault-style weapons since 1989.
"I honestly didn't even realize myself that we had the power to do this," Grano says. "I looked at Denver's ban and [thought] maybe it'd been grandfathered in or [was] an anomaly — it's been there for 23 years. When our city attorney said that we could do this and believed it could be constitutionally upheld, it was a no-brainer for me to propose it."
While it's simple to ban the future sale of firearms with the stroke of a pen, enforcing this kind of law is another matter. It would mean ensuring assault weapons are not being sold in gun shops or privately in Boulder, and confiscating any assault rifles, high capacity magazines, and bump stocks from citizens in town.
"Most of the time, from the information I've gathered, it's when people are caught doing other things [that assault rifles get confiscated]," Grano says. "It could be a traffic infraction where an officer then sees a weapon, or a domestic violence call where an officer then sees a weapon, or whatever it may be. Proactive enforcement — you know, knocking on gun owners' doors, is probably not gonna be possible." Grano says she'll be relying on upcoming research from Boulder's police department to help decide how to enforce the ban.
As a liberal stronghold in Colorado with a population of 109,000, the councilwoman believes that Boulder will back the change.
"I knew that it would be something we'd have broad support for," she says, "just knowing my Boulder community and their interest in gun regulation."
Ken Toltz, a Boulder resident and founder of the gun violence prevention organization Safe Campus Colorado, agrees. "They used to call it the people's republic of Boulder," he jokes, referencing the city's history as a hotspot of radical politics coming out of the sixties.
In recent years, however, a tech industry boom fueled by IBM and Hewlett Packard has transformed the college town into more of a "town with a college in it," as Toltz puts it. Even so, Boulder has remained a progressive enclave in the Rocky Mountain West.
"I do think that the community is going to support this in a big way," Toltz says. "How I know that is that I've been receiving communications from gun violence prevention activists who live here, saying 'We're gonna have a big turnout to support this legislation.'"
Following in Denver's Footsteps
A forty-five-minute drive southeast of Boulder is Denver, where a decades-old ban on assault rifles remains strident for a state with relatively lax gun laws. Denver's ban is a broad regulation that strictly prohibits semi-automatic weapons. Similar to an automatic, a semi-automatic gun reloads itself automatically between shots, but it can only fire a single shot with every pull of the trigger. Variants of the AR-15 rifle, a semi-automatic assault rifle based on a military design, have been used in some of the deadliest mass shootings; including Sandy Hook, Las Vegas, and at Marjory Stoneman Douglas High.
Although the AR-15 has been around since the fifties, it was in the eighties that semi-automatic weapons began becoming the weapon of choice for mass shootings across the U.S. In light of this, coupled with an uptick in gang activity in Denver, the city pushed through the ordinance that banned semi-automatic weapons in 1989.
"Assault weapons don't have any place in an urban environment," Denver City Councilwoman Cathy Reynolds said at the time. "They don't have any purpose but to blow people away, quickly and in large numbers."
Cities Can Regulate Themselves, According to Congress
Although not exactly commonplace, city ordinances like Denver's do have a history of being an effective strategy for gun control. Los Angeles and San Francisco had both banned the possession of large-capacity gun magazines by 2015, with Los Angeles's law prohibiting residents from possessing a rifle magazine or a handgun that can fit more than 10 rounds. According to the Giffords Law Center, with limited exceptions, Congress has never explicitly overstepped state or local laws on firearms and ammunition. The prevailing sentiment has been that the gun laws that work for rural, ranching communities may not adequately serve crowded, urban centers — especially those with high rates of violent crime. Thus, cities like L.A. and Denver have had the flexibility to mandate guidelines that work for them.
Grano has requested what she calls an "emergency meeting" on the issue, and council has agreed to meet April 5 to discuss the ban. At that meeting, city council will hear public commentary from Boulder residents, as well as research from the city attorney and the Boulder police force. They'll then deliberate and come forward with a public ordinance, but Grano feels confident they'll solidify some sort of a weapons ban.
"The good news is that all my members are committed to doing something," she says. "So I am 100 percent confident that we will have some kind of assault weapons ban and high capacity magazine ban — and bump stock if it hasn't already been done federally by that time, come April."
Taking on the Gun Lobby
Still, the proposal is bound to come up against opposition. In recent years, the gun lobby has taken great pains to influence states to clamp down on cities trying to regulate gun sales.
Per the Giffords Law Center:
In 2016, Arizona passed a law that makes local officials personally liable for a fine of up to $50,000 for "knowing and willful" violations of the state law. In 2016 and 2017, five additional states had legislation pending that would personally punish local officials for enacting preempted ordinances.
Grano says she's fully prepared to handle any pushback, even if it lands her in court.
"We do expect that we could be sued and we very well may be sued," Grano explains bluntly. "But based on previous court cases that have come from Denver's assault weapons ban, we feel our ban will be upheld."
Back-and-forth on any weapons ban is all but guaranteed. In 2003, Colorado's then-Governor Bill Owens signed a law that stripped municipalities of their rights to regulate guns. But Denver sued the state, and in 2005, a supreme court deadlock let Denver keep its laws intact.
The same could likely happen in Boulder, Grano says. "When our city attorney said, 'We could do this and we believe it could be constitutionally upheld,' it was a no-brainer for me to propose it."
The 'Trickle Up Effect'
The mass shooting in Las Vegas back in October 2017, which left 58 people dead and 489 wounded, motivated even more cities to implement restrictions on firearms. On January 22, Denver actually passed a new measure that made it illegal to carry, sell, store or possess bump stocks, making it the second city to do so, after Columbia, South Carolina, passed a similar measure in December. Denver residents who violate the ordinance could face a fine of up to $999 or six months in prison.
Grano doesn't want to see this nationwide movement lose momentum. She hopes that ultimately, Boulder and Denver's ordinances will have a "trickle up effect" that will show cities they can play an incremental part in the national conversation on gun control.
"I hope that we're going to be enacting strong regulation around this and signalling to other cities that they can do the same," she says.