Sunday Lectures: Origin Stories, Edible Education, and How to Clone a Mammoth
Get smart without getting out of bed.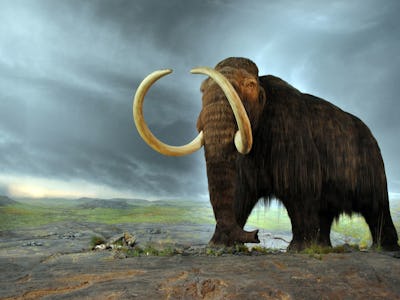 Sunday Lectures is a weekly roundup of the Internet's most interesting educational videos. Get smarter without getting out of bed.
Edible Education 101: "The Hands That Feed You" with Eric Schlosser
Labor activist, filmmaker (Food Inc.), and author (Fast Food Nation) Eric Schlosser discusses how messed up the farm labor system in America is as part of the Edible Education 101 course at UC Berkeley.
Paul Davies on the Origins of Life
The Sydney Opera House and University of Melbourne has been hosting the For Thought: Origins series, which invites the world's leading minds to discuss how what we know came to be. Here, Paul Davies, a physicist, cosmologist, and astrobiologist, brings his expertise to the greatest of scientific mysteries: the origins of life.
Lawrence Krauss on the Origins of the Universe
Continuing with the theme of Epic Science at the Sydney Opera House, world-renowned theoretical physicist Lawrence Krauss discusses our obsession with the origins of the universe and how it might have developed into its current state.
Beth Shapiro - 'How to Clone a Mammoth'
Beth Shapiro is an evolutionary biologist and author of the new book, How to Clone a Mammoth: The Science of De-Extinction. Cloning, she says, is mostly the stuff of movies, but engineering a 'clone' using CRISPR/Cas9 technology is a very real possibility.
Watch HERE.
SFU Vancouver Speakers Series Presents Chris Hedges - "The Rules of Revolt"
Vancouver's Simon Fraser University hosts Pulitzer Prize-winning journalist and writer Chris Hedges, who addresses the following question: What do citizens owe themselves, each other, and their governments?