The Rich and Powerful People Linked to the Theranos Scandal
From Henry Kissinger to Rupert Murdoch, Elizabeth Holmes drew in the wealthy and famous.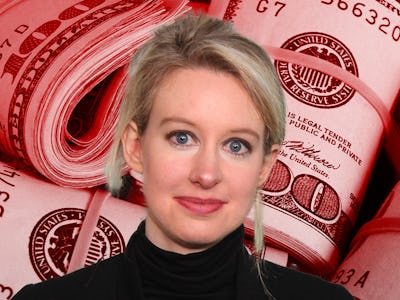 On Wednesday, the Securities and Exchange Commission charged Theranos founder Elizabeth Holmes with fraud for deceiving investors in order to gain over $700 million dollars in funding. Holmes, along with Theranos's president and COO Ramesh "Sunny" Balwani, is charged with falsely claiming Theranos had developed an inexpensive commercial blood analyzer that could perform a wide range of laboratory tests. Theranos claimed it had created a simple diagnosing tool one could purchase at the drug store.
However, Holmes and her company had greatly exaggerated its technological ability. According to the SEC's charge, Theranos had been secretly using third-party technologies and claiming them as their own to investors.
Holmes also assembled what Fortune called "the most illustrious board in U.S. corporate history." Claiming that she desired a team of top strategists to propel her company forward, Holmes acquired a host of former military men and top-tier political operatives to sit on the Theranos board.
They included:
George Shultz, the former Secretary of Labor serving President Richard Nixon and Secretary of the Treasury. He also served as Secretary of State for President Reagan and was a regular advisor to President George W. Bush.
William Perry, who served as Secretary of Defense under the Clinton administration.
Henry Kissinger, the former Secretary of State and National Security Adviser for Nixon and Gerald Ford.
Sam Nunn, the current co-chairman of the Nuclear Threat Initiative and former Democratic senator in Georgia.
Bill Frist, a former Republican senator for Tennessee and Senate Majority Leader from 2003 to 2007.
Retired U.S. Navy Admiral Gary Roughead
Current Secretary of Defense James Mattis
Former Wells Fargo CEO Richard Kovacevich
Former Bechtel Corporation chair Riley Bechtel, who is also said to have been a prominent investor in Theranos.
David Boies, a well-known lawyer who joined the board during the time that a series of Wall Street Journal articles were calling into question the legitimacy of Theranos's technology.