Uber Reveals the Wildest Items Riders Leave Behind in Cabs
Anyone missing a bulletproof vest?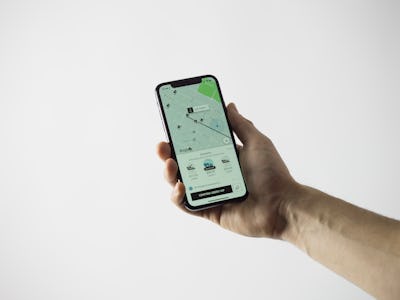 Flickr / stockcatalog
Ever wonder how many phones are left behind in Ubers? There's a metric for that.
Uber this week released its second annual "Uber Lost an Found Index," which highlights some of the most outrageous items left behind by riders, among other data. The index includes everything from a Star Wars Encyclopedia to a Nintendo 64 and a Pokemon card holder.
"Every year, we see millions of riders from all walks of life ride with Uber, and the items that get left behind reflect that," Greg Brown, Critical Support Program Leader at Uber, tells Inverse. While it's unsurprising to find the most commonly forgotten items to be phones, wallets and keys, the Index also shows many unique objects left behind, Brown says. "Items like a ukulele or Star Wars Encyclopedia remind us of how truly diverse and delightful our riders are."
Among the seemingly important items Uber riders reported as "forgotten" were a marriage certificate, a college diploma, divorce papers, and tax returns. One rider even reported losing a beloved "letter from my boyfriend who is in jail" as having been left in the back of an Uber.
Then there are some hobby items, including instruments like the Ukulele, a harmonica, and a flute. There were also glam products such as a "box full of hair extensions," a bride's veil, and a rhinestone mask. Higher-end bold grills with diamonds and a whopping 1.3-carat diamond were also reported as being lost.
Some Uber riders reported losing food items like detox tea, a single slice of pizza, and "nuggets and large fries." It's unclear whether they intended on the items being returned.
The index also goes on to uncover other fun facts about riders, including the most "forgetful" cities and the most commonly forgotten items. The top ten in each of those categories are as follows:
10 Most Frequently Forgotten Items in Ubers across the U.S.:
Phone
Wallet
Keys
Clothing
Glasses
Bag
Backpack
Vape/E-cigarette
Headphones
ID/Driver's License
Most Forgetful Riders in US Cities:
DuBois, Penn.
Athens, Georgia
Stillwater, Oklahoma
Shreveport, Louisiana
Boone, North Carolina
Texarkana, Texas
Nacogdoches, Texas
Jackson, Mississippi
Hattiesburg, Mississippi
Monroe, Louisiana
Uber advises that weekend riders do the trusty "possession pat down" before leaving the car at the end of a ride. The index also shows riders are most likely to lose something on a Saturday or Sunday, especially between the hours of 10 p.m. to 2 a.m. We're sure this has nothing to do with late-night partying.