Get an All-Access Pass to This Career-Building Course
Excel With Business is currently 70% off, with an extra discount for Inverse readers.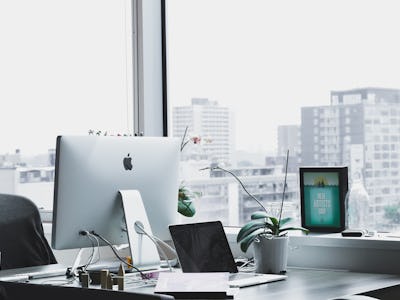 Unsplash / Alesia Kazantceva
The world is changing fast, and it's harder than ever to figure out where to direct your focus when it comes to getting ahead. Should you become a coder? Should you learn to sing and join the opera? Should you stay in your lane and work your terrible job forever and ever? probably not the last one.
The main reason people have for not expanding their skill set is time. Who has the time to learn the new core tenants of "business"? It's hard enough to get by in The Gig Economy, you certainly don't want to spend your nights trudging to an outdated community college business course.
This is why Excel With Business exists. They offer training, instruction, and classes on everything that will help improve your career. EwD has thousands of hours of online learning in Microsoft, business, technology, finance, and even wellbeing. Hey, can't work if you don't feel awesome. All of these courses are designed to help you supercharge your business acumen, become more productive, and enrich your life with new skills and hobbies.
With the EwB course, you'll one year of access to more than 60 courses and 2,000 videos (!) That's more than enough time to find a new passion, immerse yourself, and get really good at it. You'll Earn CPD UK Accredited Certificates of Attainment for each course you complete, and can even participate in live Q&As online with some seriously impressive experts.
Excel With Business' one-year pass usually goes for a steep – but worth it – $348. If you don't have that lying around, don't worry. Inverse readers can currently get it for just $99, and there's an extra $20 off when you enter the promo code EXCEL20at checkout.