Amy Winehouse: Four Years Later
The new Amy Winehouse doc gives us a more real Amy.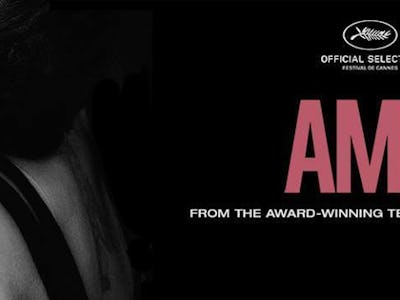 AMY Facebook Page
This July marks the four-year anniversary of the untimely death of Amy Winehouse. At the time, Winehouse was largely out of the spotlight — Back to Black, the Grammy-winning album that launched her into stardom, had come out over four years earlier. "Rehab" went platinum in 2010, but Winehouse had released scant new material since 2006. She was a fading punchline, not relevant enough to earn laughs. Then in June 2011, she performed at a festival in Belgrade, still playing her Back to Black hits. Visibly intoxicated, Winehouse could hardly stand, let alone sing. One month later, she died alone in her home of alcohol poisoning. By then, especially following the Belgrade disaster, the loss of Amy Winehouse – the person – was secondary to the death of the spiraling celebrity who'd joined the glorified 27 Club.
Asif Kapadia rehumanizes Winehouse in his new documentary Amy, out July 3. Amy gathers home video, recording sessions, interviews, audio clips, paparazzi footage, and more to flesh out the unseen details of Winehouse's life. The film does not hesitate to create villains. Winehouse's father, Mitchell, has been outspoken, criticizing the film that has cast him in a particularly dark light. Fielder-Civil is also presented negatively, and is likely to be seen as a key facilitator in Winehouse's death, a notion he is already trying to dismiss. Ultimately, however, Amy succeeds by not holding back against its own heroine.
Amy paints Winehouse as sympathetic, tragic, and frustrating. It is rarely prescriptive. Winehouse is never "good" or "bad" in the film. She is herself, a talented but flawed individual who often made poor choices that only hurt herself. For example, Amy explores Winehouse's multiple attempts to enter rehab. One trip, she required that she was in the same facility as her ex-husband Blake Fielder-Civil, a fellow addict. Against doctors' orders, Winehouse succeeded in going to rehab with Fielder-Civil (and not getting rehabbed). Those close to her, namely her father, did not stop her.
The lasting idea from Amy is that Winehouse was too good for her own good. But it's not just the typical "she couldn't handle the fame" story that is particularly easy to peddle (see: Cobain, Kurt). Yes, the spotlight was overwhelming and made it more difficult for Winehouse to overcome her personal struggles. Winehouse's real problem with fame, though, was that it stunted her growth as an artist. Unlike Nirvana, who were able to put out a rebellious album, In Utero, after achieving superstardom, Winehouse's career, essentially, began and ended with Back to Black. She was trapped in an album she wrote when she was 22 during a particularly difficult time in her life. (Fielder-Civil and she had just broken up. Many songs on the album are about him.) For years, she had to perform old tracks like they were brand new.
Her June 2011 Belgrade appearance was so awful to watch because it was so awful for Winehouse to perform. She didn't want to do Black to Black anymore, but the label (and her father and her manager, Raye Cosbert) strongly pushed her to go on one last festival tour. If she was going to get through it, she was going to have to be very drunk; and that was OK for those who got paid. Belgrade was her only stop on that tour.