Microsoft Is About to Give iPhone Emails an A.I. Boost
Cortana is getting further integration.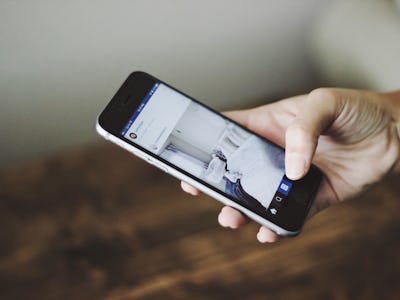 Unsplash / Jaelynn Castillo
Microsoft wants to make your emails work smarter. The company is reportedly planning an update to its Outlook app on the iOS and Android smartphone platforms that would bring the Cortana voice assistant into the mix. If it comes to fruition, it would be a big step in the march to build artificial intelligence into the daily applications of the smartphone.
The Verge revealed on Monday that Microsoft's implementation will allow people to listen to emails and respond through voice commands. The feature is currently under testing internally at the company, and it's expected to make its way into real-world versions of the app if feedback is positive. Microsoft is also exploring Bluetooth integration to enable Cortana to read out commands over an in-car speaker system.
Microsoft has been working to integrate Cortana across its product range. Initially a part of Windows Phone and Windows 10, Microsoft gradually expanded it out to include functionality on the Xbox One, Skype, Microsoft Band and other devices. Even the name is based on the A.I. assistant character in Halo, the flagship first person shooter that helped the original Xbox get a foothold in the market in 2001:
The latest integration comes just weeks after an organizational shakeup that saw the boss of Outlook for iOS and Android, Javier Solter, take up a new position with the Cortana team.
It's notable that Microsoft plans to use Cortana on these platforms, considering how both Google and Apple maintain the Google Assistant and Siri competitors respectively. While Microsoft's approach could enable a user-centric approach that doesn't require learning a new set of commands, it's possible the company may also use it as a way of bringing more users into Microsoft's A.I. ecosystem.
Microsoft hasn't shied away from working with others on its A.I. efforts, though. In August 2017, the company announced a partnership with Amazon to support integration between Cortana and Alexa, the voice assistant that powers the Amazon Echo and other products. The partnership allows Alexa users to invoke Cortana and use Cortana-specific commands like those around Microsoft Office, and vice-versa. When the pair announced the initiative, they expressed hope that others would join in a similar partnership.
"Hopefully, they'll be inspired by it," Microsoft CEO Satya Nadella told the New York Times. "At least that would be my hope."
It seems that day is still yet to come.