6 Natural Deodorants That Won't Stink Up the Joint
Staying chemical-free AND nice-smelling is tough, but not impossible.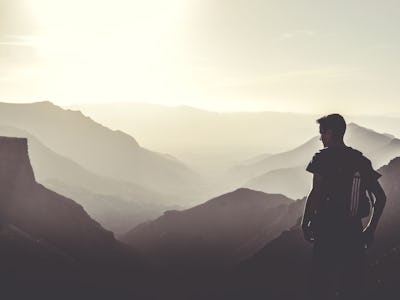 Unsplash / Nourdine Diouane
Didn't you hear? Deodorant is bad for you. At least, bad for those poor skin pores under your arm, which get clogged up with all manner of harsh chemicals and aluminum when you use "traditional" drugstore options. It's hard to find a strong, effective deodorant that doesn't basically kill your skin.
Equally, it's hard to find a natural, kinder deodorant that doesn't stop working after 20 minutes (three if it's the summer) and leave you sweaty and stinking all day long. Hard, but not impossible. We found six all-natural deodorants that won't mess up your pores and that actually work.
Nasanta, like pretty much every all-natural deodorant on the market, uses magnesium in the place of aluminum as a gentler ingredient. It's unscented, but its formula keeps sweat at bay. Your natural mush does the rest. [Amazon, $14.90]
Don't let the cutesy name fool you: SmartyPits is some tough stuff that won't wear off in mere seconds. I don't know what it being "probiotic" has to do with anything. You'll probably still have to eat vegetables occasionally. Sorry, there's only so "good for you" deodorant can get. [Amazon, $9.50]
Schmidt's makes some seriously effective, nice-smelling deodorant. I'm partial to its charcoal and magnesium scent, but they all smell great, and they all work. What more could you want? [Amazon, $11.00]
FabDeo goes one better with the "natural" schtick and promises their deodorant will make you smell like RAIN. That's more a concept than anything else. As soon as they develop a deodorant that makes you smell like when you walk past a laundromat, I will be handing over my life savings. [Amazon, $9.95]
Sam's overs 17(!) different scents to choose from, so no matter how you want to smell, they have you covered. As long as you don't want to smell "bad". [Amazon, $9.95]
Because what's more rugged, more outdoorsy, more all-natural than a damn MOUNTAINEER? Mountaineer Brand is scented with cedar and fir needle to keep you smelling like a strong-yet-sensitive woodsman all day long. [Amazon, $9.75]