Donald Glover Prefers Deadpool to Lando Calrissian in at Least One Way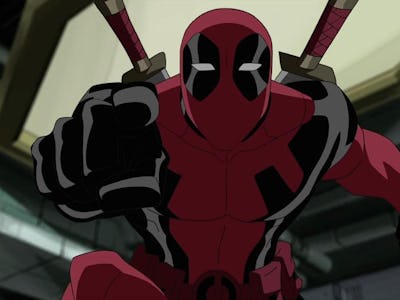 Disney
Lando Calrissian is a great character. He's charming, cool and gets to fly around in space alongside Han Solo. In spite of that, actor Donald Glover prefers Deadpool in one way.
In an interview posted by PopCultureTV on Wednesday, Donald Glover discussed how he felt less pressure making FXX's upcoming animated Deadpool series.
"That one it just seems really easy. There's not as much to hold sacred, in a weird way. I know people love Deadpool and I know people are big comic book geeks, but it's not the same as Lando or Atlanta, where you have a whole city on your back. Deadpool is very aware of himself, so, I don't have to live up to anything. So it's been actually, quite easy," he said.
Donald Glover is teaming with his brother Stephen Glover to create an animated series about the eccentric mercenary, which is untitled at the moment. The series received a straight-to-series order for 10 episodes.
The project being less pressure makes sense given what else is on Glover's plate. The Star Wars fandom is very passionate about its characters and the upcoming Solo: A Star Wars Story, which premieres May 25, 2018, is a tricky one. Harrison Ford is Han Solo, so getting a film about another chapter in his film with another actor in the role is definitely a high-pressure situation. Glover playing Lando, who is also beloved, is probably equal parts exciting and scary. Then there's Atlanta, which returns March 1, 2018, a series in which Glover serves as creator, executive producer and, star.
Regardless of the pressure of playing Lando, Glover had a great time playing Lando. "For the first time in a long time, I was just acting. And that doesn't happen often. Most of the time I have to write or do music, or there's a bunch of other stuff, so you wake up, you go do a bunch of things. This time I woke up and I just got to really be somebody else. So the stress wasn't there for me," he said.
The untitled Deadpool series will premiere in 2018.