'Cloverfield 5' May Already Exist and Have a 'Star Wars' Connection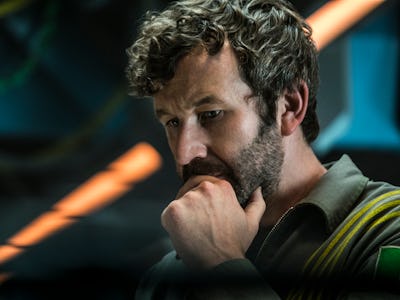 Netflix
There may already be another Cloverfield sequel out there, and it's possible it's been lurking around since 2016 and will star a very familiar face. Daisy Ridley could be the focus of Cloverfield 5, which is also known as a movie called "Kolma."
On Wednesday, Screen Rant pointed out that back in 2016, J.J. Abrams began pre-produciton on a film called Kolma, with Daisy Ridley attached as one of the movie's stars. Since then, though, we haven't heard much. Though, there is a WWII movie coming in Ocboter 2018 called Overlord, which has been confirmed as a kind of prequel to Cloverfield. So, that's Cloverfields 1-4. What would Kolma be about, and would it really be a Cloverfield movie?
It's tough to say at this point. Just because J.J. Abrams is doing something with Daisy Ridley doesn't mean it's a Cloverfield movie. And considering that The Cloverfield Paradox was seemingly switched to a Netflix-only release at the last second, and got pretty bad reviews, Abrams might not be excited to pony up and work on Kolma.
Still, Daisy Ridley clearly loves working with J.J. Abrams. The actress reportedly cried tears of joy when she found out he was coming back to direct Star Wars: Episode IX.
But, maybe Kolma isn't actually a Cloverfield movie. Reportedly, the movie is about a young girl who comes back to life for only one day after dying in a car accident. So, while it has a speculative element that could be shoehorned into the Cloverfield universe, it's by no means a slam-dunk obvious connection. Right now, Abrams and Ridley have to finish Episode IX before anything else happens, Cloverfield related or otherwise.
The next Cloverfield movie, Overlord, is out October 26, 2018. The Cloverfield Paradox is streaming now on Netflix.