'Game of Thrones' Creators Are Making Star Wars: Why Are People Pissed?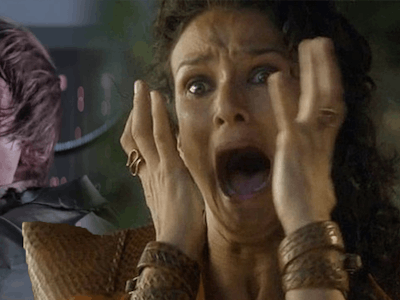 Lucasfilm/HBO
The showrunners behind HBO's Game of Thrones are making multiple Star Wars movies, Lucasfilm announced on Tuesday, and immediately Twitter sensed a big ol' disturbance in the Force.
There are plenty of reasons to be wary that David Benioff and D.B. Weiss are going to take the reins of a few Star Wars movies, even if you are a fan of their adaptation of George R. R. Martin's A Song of Ice and Fire series. The new movies, which will be separate from the main series following the Skywalkers and Rian Johnson's recently announced trilogy, could be about anything in that galaxy far, far away, but fans are hoping that it's not like Westeros.
Lucasfilm President Kathleen Kennedy called the pair "some of the best storytellers working today," but their work on Game of Thrones has been dogged by issues regarding the depiction of rape and abuse, and in many cases these problematic additions to the plot weren't even part of Martin's original books.
In the immediate wake of the news breaking, some Twitter users reminded people that, last we heard, Benioff and Weiss were going to make a show about an alternate universe where the South won the Civil War. It's unclear if HBO's Confederate is even still happening, as it gathered a hornets' nest of bad buzz long before this Star Wars announcement. But folks on social media weren't about to forget.
Other people were worried (jokingly, we assume) that the GoT duo would bring more incest to Star Wars.
Then there were some people who were cautiously optimistic.
People on Twitter tend to react to things immediately and passionately, and there's a tendency to overreact and go for the joke. Having said that, people are not seriously worried that Benioff and Weiss are going to turn Star Wars into a hard-R franchise where twins don't just kiss, but fuck. The bigger issue is that this is a missed opportunity. Even though Lucasfilm is making a lot of Star Wars movies, there are still only so many slots for multi-million-dollar tentpole films they can give out. And, every single upcoming Star Wars movie, including these just-announced films, is being helmed by a white guy, though there aren't any directors for the films the Thrones duo is writing and producing yet.
What new perspectives could other people bring to Star Wars, if they were given the chance? Given the early success of Black Panther, there's commercial, narrative, and social reasons to hire diverse filmmakers. And, if Lucasfilm is not going to hire diverse filmmakers, do they really want to hire the folks behind a good fantasy series that's nonetheless riddled with all sorts of unsavory problems?
Anyway, we'll leave you with this tantalizing what-if:
*These Star Wars movies don't have anything close to a release date yet.