This Bundle Will Help You Become a Full-Fledged Cloud Architect
Get 88 hours of content for only $69.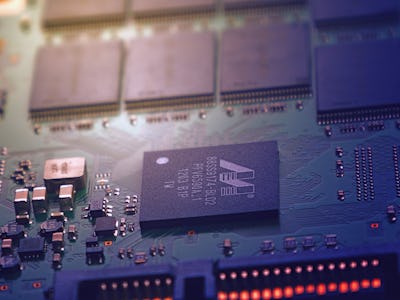 Unsplash / Johannes Plenio
Clouds aren't just for the sky anymore. By now, you're well aware of the Cloud, the impalpable storage unit in which most of your data is deposited. More and more businesses are now adopting cloud technologies to secure and manage their information systems, and with that, comes the rise in demand for people with superior cloud computing skills. Ever dreamed of learning about some hot new tech with the promise of quitting your job in a blaze of glory at the end of it all? Now you can.
The road to becoming a certified cloud master is tricky, but certainly not impossible to power through. You have to jump through some hoops and acquire multiple certifications, but all the effort will be worth it once you land a high-paying gig. And the Complete IT Cloud Architect Training Bundle will help you get there.
With over 88 hours of content and a ton of visual demonstrations and multimedia presentations, this training pack will arm you with all the necessary skills to pass the CompTIA Security+ 2014, CompTIA Network+ 2015, CompTIA Cloud+, Cisco 100-105, Cisco 200-105, Cisco 200-355, and Microsoft MCSE certification exams. Through its wide range of courses, you will learn skills like locking down networks, auditing security systems, switches and resource migration, and more!
This training boot camp will get you started with learning networking terminology and a bunch of policies and standards. Right after, you'll then get to grips with more complicated lessons about topics like advanced switching and controller-based deployments. These terms may sound foreign to you now, but once you complete the program, you'll be fluent in Cloud-speak, and be well on your way to building a successful career in cloud computing.
One-year access to the Complete IT Cloud Architect Training Bundle usually costs $1,638, but Inverse readers can get it for only $69, a savings of 95 percent.