New Service Plays Spotify on Loop
Can Eternify solve Spotify's compensation problems?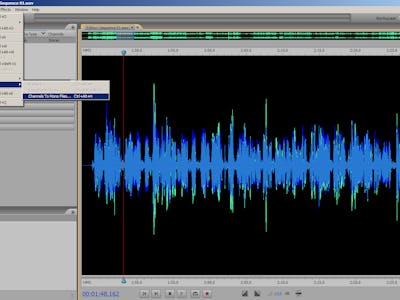 Mario Tama via Getty Images
Eternify is a new website that allows you to "stream your favorite artist forever." Created by New York-based duo Ohm & Sport, Eternify asks you to select music from an artist you'd like to support. The app then plays a 30-second clip of a song from that artist over and over again on loop. For those keeping track, 30 seconds is the minimum stream length needed for the artist to receive compensation. You're welcome, Earl Sweatshirt.
At between $0.006 and $0.0084 "per stream" paid to the artist, Eternify is not going to make anyone rich quick, but it does point out how flawed Spotify's system currently is. That, of course, has not stopped the streaming behemoth from looking into ways to end Eternify. Said Spotify in a statement:
"We welcome any legitimate means to help artists get their music discovered in Spotify and to be fairly compensated. With this in mind, we're currently trying to contact Eternify to check that their app follows Spotify's terms of use."
But as the BBC points out, Eternify was actually created using Spotify's own Application Programming Interface, which was designed for third-parties to make apps that incorporate Spotify. Given that it uses an approved interface, it seems like Spotify would have to jump through some serious legal hoops to end Eternify.
The new website points out some serious flaws in Spotify's compensation system. For example, as Spotify explains, an artist's payout is relatively to her "market share." That is, small artists are punished simply for being small because their streams are divided by the total streams on all of Spotify. Tricks, like Eternify, become more viable than actual streams for artists who simply cannot generate the same interest as major-label superstars. Hopefully, the success of an Eternify could prompt Spotify to reform its policy to something more inclusive of smaller artists or, more simply, increase the amount paid per stream.