Contraception App Still Very Much in Hot Water over Unwanted Pregnancies
Can it ride the negative wave?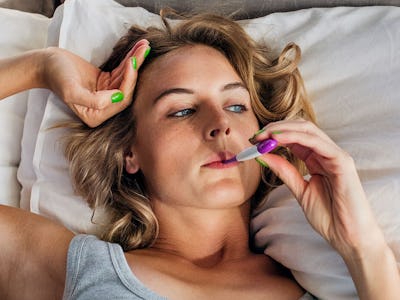 Natural Cycles
While contraception app Natural Cycles seems to be undeterred by recent negative publicity about reports of unwanted pregnancies, the Swedish government would like to make clear the startup is still in trouble.
After recent reports that the app — which uses the "temperature method" to prevent pregnancy — had caused pregnancies since its launch, Natural Cycles fired back, claiming the reports were overblown
"What's positive is that our users don't seem scared by these sorts of articles," Natural Cycles' co-founder, Elina Berglund, recently told Business Insider. "We've actually gained many new users. Instead, many are annoyed by the fact that their ability to use our app is underestimated, and they often respond to articles in the comment sections."
Despite the company's attempt to squash negative reports, Natural Cycles is far from being in the clear.
As Tech Crunch reports, a spokesperson for the Swedish Medical Product Agency confirmed that the investigation in the company's birth control claims is far from over.
"That is not correct," she said. "The investigation is still ongoing." She also goes on to say that the agency is "asking the company behind the product for more information."
Earlier this month, 37 unwanted pregnancies were said to have come from a group of 668 women who sought abortion at a Swedish hospital from September 2017 through the end of the year. This caused the Swedish agency to deem the app as an unsafe method of birth control.
But Natural Cycles says that despite the reports, their user numbers continue to grow. Although it's clear how many real, new users the app has gained.
The way the Natural Cycles app works is by syncing the digital platform with a thermometer that the company provides, which measure the user's body temperature daily and generate a green or red light to indicate safe or unsafe intercourse.
The mess of conflicting reports has also brought into question the way Natural Cycles markets its form of birth contraception. As iNews points out, the use of social media "influencers" pushing the app tends to water down the topic to a mere trend, as opposed to the serious topic it's typically seen as.
While Natural Cycles will undoubtedly continue to ride the publicity wave, hyper growth can't help medical startups escape regulators forever. Just look at what happened to Theranos, the $9 billion blood-testing startup that could never demonstrate its science to the satisfaction of either peer reviewers or regulators.
When and how do most Americans lose their virginity?