Denis Villeneuve Is About to Explode
The 'Prisoners' director's new drug-cartel thriller, 'Sicario', will cement him as the fresh auteur.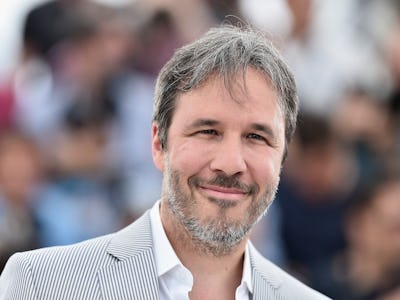 The bloody, paranoiac trailer for Sicario has landed, and it carries with it an implicit promise, that director Denis Villeneuve is about to become a household name.
The French-Canadian filmmaker has been working for several years in foreign markets, but until 2013 his name was lost on the general American audience. That year, however, Villeneuve delivered the searing one-two punch of Prisoners and Enemy, and his name became more prominent on the tongues of cinephiles and mainstream ticket buyers.
That tension you feel watching this, that knot in your gut, is what Villenueve does best: Manufacturing anxiety. In Enemy, it was the anxiety of Jake Gyllenhaal's character trying to find out who this doppelgänger was; in Prisoners, a little girl's disappearance drove the tension, and the director pulled career performances out of Gyllenhaal and Hugh Jackman in that regard.
Sicario is smooth, sunbaked, and threatening in every frame. It looks real. Villeneuve's choice of cinematographer, Roger Deakins, one of the three best working in cinema today, doesn't hurt his trajectory. Product will always surpass vision in Hollywood; Joss Whedon and J.J. Abrams, exciting directors steering massive franchises, are the favorite sons. But when you want something dark, wrenching, and beautiful, whom do you trust to deliver? If you can't answer that question yet, just wait. You'll know soon enough.