Airbnb Wants More Hosts to Provide "Experiences"
Earn extra income by sharing your passions.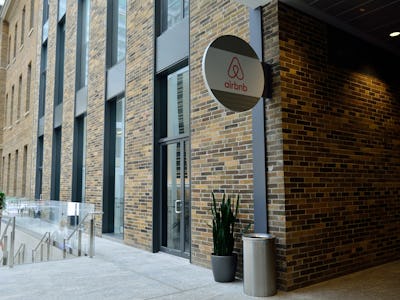 Flickr / Open Grid Scheduler / Grid Engine
Housing accommodations may be Airbnb's bread and butter, but the platform wants more of its users to host "Experiences."
If you've logged onto the Airbnb site within the past year, you've likely noticed the "experiences" tab, a venture the company began as a way for people or businesses to host unforgettable passions.
The feature is meant to attract travelers to "see cities through the eyes of a local," while helping the Airbnb Experiences host earn income by hosting the tourists. "Meet locals who share your interests, from art collectors to avid hikers. Or surprise yourself by trying something totally new," the company's site encourages.
Now Airbnb wants to expand the feature even further by investing more time and money into Experiences. According to its latest announcement, Airbnb is set to add more cities across the country that will provide fun, eye-opening activities for your next trip.
"Since launching Airbnb Experiences, we've seen some exciting growth," the announcement said. "Compared to the same time last year, global weekly guest bookings are up over 2,000 percent and the number of active experiences grew 500 percent. Globally we currently offer more than 4,000 experiences across 50 cities, and in the US alone, we now offer over 1,000 experiences and counting."
Airbnb touted some stats as proof that users have taken advantage of Experiences since its launch last year. According to the company, the feature has supplemented income for many hosts, stating that "the average earnings for someone who hosts experiences nine times per month is $6,200 annually while the average income for someone who is able to host more frequently, 15 times or so a month, is upwards of $24,000 annually."
In addition to expanding Experiences to more areas, this year will also see Airbnb invest an additional $5 million in the U.S. tourism economy. This will include support and promotion of entrepreneurs through Airbnb Experiences.
Airbnb has been on a major push to offer a holistic travel experience in the past year. The company recently announced a "group pay" feature, which was its most asked for feature last year.
By providing more ways to host and book travel accommodations, the platform seems well on its way to achieve its goal.