Banks Are Firing Back at Venmo with Their Own Payments App
But will it kill the uber popular app?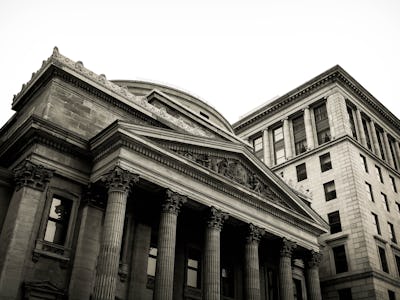 Unsplash / Etienne Martin
Another day, another potential "Venmo killer."
Following Apple Cash's relativity recent launch, it's safe to say the PayPal-owned Venmo isn't going anywhere. The rise of peer-to-peer payments' popularity has everyone hoping to grab a slice of the money transfer pie.
Case in point: big American banks are still trying to compete with Venmo via the in-app feature Zelle.
The Zelle "app" is technically already a feature within many large banks' existing apps, which lets you transfer money to other bank customers in the style of Venmo and Square.
According to Reuters, this month, members of the bank consortium that runs Zelle — including JPMorgan Chase & Co, Wells Fargo & Co and Bank of America Corp — are spending millions of dollars on ads to attract their customers to the app already on their phones. For context, Zelle is already available to 95 million customers versus Venmo's 3.5 million young users. However, Zelle's "brand" — aka cool factor — remains practically non-existent, hence the new advertising push, according to Lou Anne Alexander, group president for payments at Early Warning Services, the aforementioned bank consortium.
It's meant "to make consumers aware that the majority of them already have access to Zelle in their banking app," Alexander tells Reuters.
The new Zelle campaign recently launched during an NFL football game and ran during this weekend's Grammys broadcast. The ads will also run on street billboards and even in the New York City subway, to attract the coveted millennial demographic.
Given the commercial's millennial-focused vibe, starring rapper Daveed Diggs rhyming about paying friends, it's safe to say Zelle is being presented as a Venmo alternative.
After a bunch of surrounding characters claim they use Zelle, Diggs is finally convinced to try it for himself, ending the ad with: "Why am I walking to the bank?"
Despite the campaign's assumed budget, it's unclear whether Zelle will be able to attract Venmo users who've already made a habit of using the social payment app. Because Venmo's ubiquitousness among millennials is practically untouchable at this point, it may be difficult for even the largest financial institutions to get the generation to switch.
If you liked this article, check out this video where Comcast tried to ruin Colorado's internet with a video full of insane lies.