Learn the Secrets of Bitcoin With This $9 Course
Get a 92 percent saving on the perfect course for crypto beginners.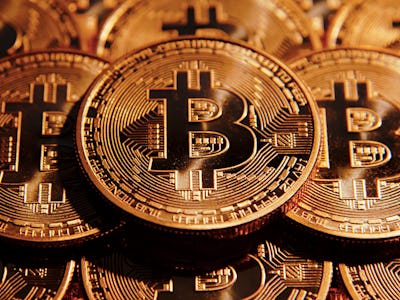 Bitcoin
No slowing it down now; cryptocurrency is everywhere. I feel like I read about Bitcoin at least four times a week. That's even the case for Stephen Colbert, who recently said in a tweet, "Wow, if I had invested $1,000 in Bitcoin last week, today I would have… still no idea how Bitcoin works."
"Same", the majority of the population says to itself. With cryptocurrency becoming more and more a part of daily life, it's important to get to know the new hot trend in tech and finance. Even for those who "invested" in cryptocurrency already, some aspects are still a mystery. Just because your investment yielded immediate gains, doesn't mean you already have it all figured out.
For some people, just talking about Bitcoin and other cryptocurrencies makes them want to yell or fall asleep or both (if both, consult a doctor). If you're one of them, you have two options: Continue to ignore crypto, and start burying your gold in a secret location in preparation for the end times. Two, invest just $9 in The #1 Cryptocurrency Investment Course.
This step-by-step guide will show you the ropes of purchasing digital money, and how to keep your investments safe. You'll learn everything from converting Bitcoin into other "altcoins" like Ethereum, Ripple, and Litecoin (and if they're even worth investing in), to cashing them out and returning the money to where it belongs: your bank account. You'll also discover different trading strategies for making short, medium, and long-term gains, as well as tried and tested tips on how to protect your earnings.
By the end of the five-hour training, you'll be an expert in all things crypto. At which point I will demand you teach me how to get rich quick, in exchange for turning you onto this deal in the first place.
The course typically costs $195.00, but for a limited time, Inverse readers can snag it for only $15. That's 92 percent off. But you should really be able to do that kinda math with or without this course.