Why Miitomo, Nintendo's First iPhone App, is Shutting Down
It could have something to do with the Switch's success.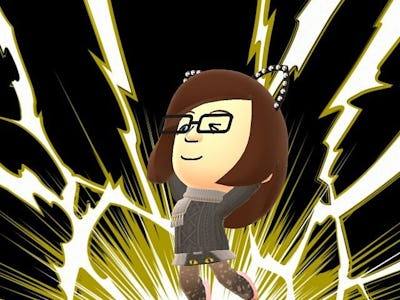 Flickr / anneheathen
Almost two years after its release, Nintendo is shuttering its peculiar social network app — Miitomo.
This was the Japanese gaming company's first stab at mobile app as they attempted to break into the lucrative smartphone gaming market. But it seems that other products have taken priority. In an announcement, Nintendo stated that Miitomo will be completely off the grid by May 9, but users can expect in-game perks until the official shutdown happens.
This mobile chatting platform predates other hit Nintendo apps like Super Mario Run and Animal Crossing: Pocket Camp. Instead of popular Nintendo characters like Mario or Zelda, users navigated this social network using the Nintendo avatars made popular by the release of the Wii back in 2006.
This chatting and mini-game centric platform garnered quite the sizable user-base, clocking in at somewhere around the 10 million user mark. So why would Nintendo just give that up?
The company hasn't released any statements regarding the reasons behind ending Miitomo, but it could have something to do with the app's popularity compared with other games and the Nintendo brand in general.
Right now, Miitomo sits at the 102nd spot in the "Social Networking" section of the Apple App Store, while games like Animal Crossing: Pocket Camp hold the sixth spot under the "Family" category. It's underwhelming performance might be a factor in this move, but remember Nintendo just released the Switch, which was an absolute hit.
Miitomo isn't compatible with the Switch and harkens back to the time of the Wii and the WiiU with the avatars it uses. With the immense success and attention Nintendo's newest console has gotten since its release, it makes a lot of sense that they want to focus their energy on this new front.
So it looks like the Japanese gaming giant that has brought us timeless characters and games is shifting to a Switch-centric era. Be sure to bask in all those free coins before your online world goes dark, Miitomo users. We'll keep you in our thoughts.