SpaceX Just Got a Much-Needed Boost From Tesla at its Rocket Facility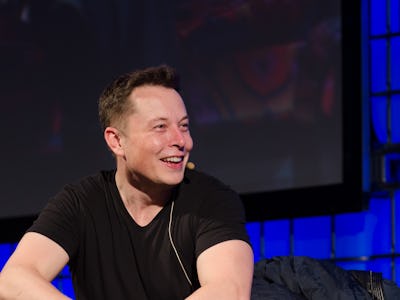 Heisenberg Media
Although it's still under construction, SpaceX's South Texas Launch Site in Boca Chica Village just got a big ol' hand from one of Elon Musk's other companies, Tesla.
The aerospace company hoped to start launching rockets from the site in 2016, as it currently has to use NASA or military pads in order to carry out launches. It hasn't been easy getting the Boca Chica spaceport up and running, though — poor soil content has hindered progress in construction for at least two years.
But according to Electrek, the site just got seriously souped up. The outlet reports that the spaceport's new 632-kilowatt solar array at the site is nearly complete, and that it's being supplemented with a Tesla Powerpack system. That's a hell of a lot of power, which, frankly makes sense if you want to shoot something into space.
"We are talking about a 3-Powerpack system (between ~300 and 600 kWh) and a commercial Tesla inverter," Electrek reports.
If we can wildly speculate for a minute, these Powerpacks could be useful on a Martian settlement, should Musk and company ever get there. As Musk has said repeatedly, his ultimate goal is to "make humans a multi-planetary species." By that logic, the Powerpacks have potential beyond their original use. Not that it would be these newly installed arrays that would go to Mars — the tech would probably need some serious upgrades.
In any case, hurray for power and hurray for (eventual) liftoff at SpaceX's shiny new facility!