The 50-Foot HDMI Cable You Don't Really Need But Maybe You Do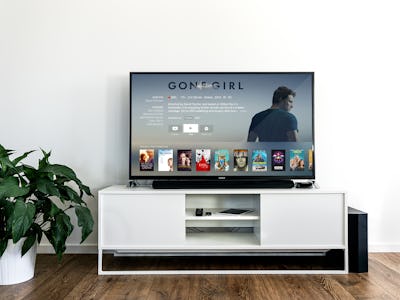 Unsplash / Jens Kreuter
Hot off the heels of our favorite longest iPhone charging cable, we had to ask ourselves, what else is out there? What other ridiculously long wires can you order to your front door in a matter of hours? Next up: the humble HDMI cable. Much more than a lowly way to connect devices to screens, HDMI cables can transfer data and even charge. Pretty cool.
Here is a 50-foot-long HDMI cable Do you need a 50-foot HDMI cable? What a silly question. I can't answer that for you; only you can. You are the master of your own HDMI-cable-needing destiny. If you want it, come get it for only $26. The BlueRigger High Speed HDMI Cable can deliver 4K resolution, 48-bit deep color, and even an ethernet connection for an astoundingly (okay, relatively) low price.
Imagine what you could even do with an HDMI cable that long. You could set your laptop up to a projector from another room, and have a truly cinematic experience free from setting a tiny screen next to the big screen. You could run it through your walls for an uncluttered but sophisticated home theater. Hell, with a cable this long and cheap, you could tie your mortal enemy to some train tracks a couple times over (please do not do this).
What about HDMI cables that aren't more than two-thirds the length of an adult male blue whale (for real), you ask? For the most part, you can't go wrong with HDMI! Don't be suckered by the fancy marketing lingo on the $39 Best Buy offerings. Just go with a reliably reviewed cable that hits your desired length, resolution, price point, and you'll be just fine. Our pick for a normal-length cable is the Twisted Veins 10ft 4K HDMI Cable 2-Pack. For less than $10, you get two 4K cables and, at 10 feet, they're still plenty long enough to suit most everyday needs.