'Fire and Fury' Anti-Trump Book Already Becoming a Cable Series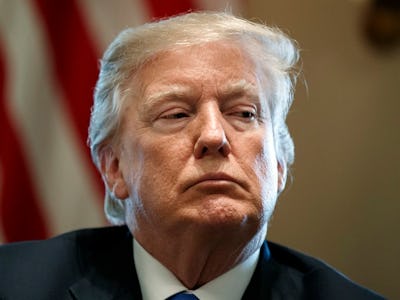 The explosive non-fiction book that Donald Trump tried to shut down, Fire and Fury will become the basis for a new HBO series about Donald Trump. But, who will play him?
On Wednesday, The Hollywood Reporter broke the news that Michael Wolff's book — Fire and Fury: Inside the Trump White House — has been purchased by Endeavor Content, with plans to adapt the book into a series for television. Most media pundits consider HBO to be a likely place for a series, though at this time, no network has been announced.
While Americans scratch their heads over the prospect of enjoying a well-made cable series which depicts the most unpopular President in history, it's also a time when people will wonder which actor could possibly play Trump in such a series.
In the lead-up to the 2016 election, and afterward, Alec Baldwin has become famous for his send-up of Trump on Saturday Night Live, but would he be right for an HBO series?
Assuming the Fire and Fury series airs during Trump's term, it will be one of many TV series satirizing, or outright attacking, a sitting President. In fact, there are already two series out now about Trump. That's My Bush, Stephen Colbert's cartoon about Trump, and Comedy Central's The Trump Show.
Still, a prestige TV level drama about Donald Trump feels unprecedented at this particular moment. The wild popularity of Wolff's book is also fueled by the fact that the President actively tried to prevent publisher Henry Holt from releasing the book in the first place.
Will President Trump try to stop the production of the TV series Fire and Fury? And if so, will there be a movie made about Trump trying to stop book publications and TV series several years from now?